This familiar restaurant site opposite the church was Emchai when we first moved to Barnet five years ago. The food was okay, it was never very buzzy (it's a large space) and the floor was a unsettlingly sticky. More recently it became (bizarrely) The Rice and, I'm afraid we didn't bother trying it.
Earlier this year the restaurant re-opened as Antong with a new Thai chef. We weren't immediately tempted, but a couple of weekends ago some neighbours mentioned that they'd had lunch there and it was REALLY good. These neighbours know their food (and are excellent cooks), so we headed there that evening.
First of all we noticed that the room has been subtly broken up with screens and there are some attractive decorative details. The curtains at the front are draped, rather than full length and we sat at a table by the window and enjoyed looking out. Antong offers a set dinner at £15 for two courses which we all had. We selected sesame prawn toasts (I have a weakness for these), chicken satay with peanut sauce, green Thai curry, sweet and sour chicken and crispy pork stir fry with chilli basil served with jasmine white rice. We also had some Thai prawn crackers (£3) and a side order of egg fried rice (£4) for our daughter.
We were impressed from the start – the flavours are well balanced, bold and confidently spiced. The Thai green curry was properly hot. It could have done with more vegetables in it (I only detected some tiny aubergines), but it was really satisfying. The crispy pork stir fry had a serious chilli kick and the sweet and sour had plenty of juicy pineapple.
Fancying something sweet and cooling for desert, we tried some of the home-made ice cream (£3). The chocolate was dark and rich and a delicious paired the green tea ice cream – tannic and almost savoury. It was also an amazing deep green. We also had the coconut ice cream which was intense and very sweet. Fresh, cleansing sorbets would make attractive additions to the menu.
The drinks list is comprehensive, but the wines are steeply priced starting at £23 for a Chilean Sauvignon Blanc, with Pinot Grigio coming at £24 and £6 for a glass and Prosecco is £28 (£7.50 per glass). More interesting options are a South African Chenin Blanc-Rousanne (£24) and an Albariño (£32). There's just the one rosé, a Zinfandel blush from Italy for £24, but a couple more would be good they're ideal with this kind of food. The reds are generally ripe, spicy bottles from the Southern Hemisphere, the Rhône and Rioja in the same price range. Sake is available and beers include Singha (£4). There are some tempting Bellinis and we enjoyed lime juice soda and mango soda (both £3.50). (I'd been busy researching Summer Tipples, so was taking it easy.) There are also some fresh herbal teas such as lemongrass, mint and jasmine and a matcha latte; all hot drinks are £2. So there are plenty of interesting options.
I've since been back for their good value lunch on my own. Small plates cost £5, mains are £8 or you can have a main course and drink for £9 or small plate, main and drink for £11. Wanting to try more dishes, I had the £11 option with salt and pepper squid to start, with prawn phad thai and a pot of lemongrass tea (although I could have had a beer or glass of house wine). It was all consistently tasty – the big juicy prawns were magnificent – and with friendly, helpful service.
I'm so pleased we followed our neighbours' recommendation and the good people at Antong will probably get sick of the sight of us now.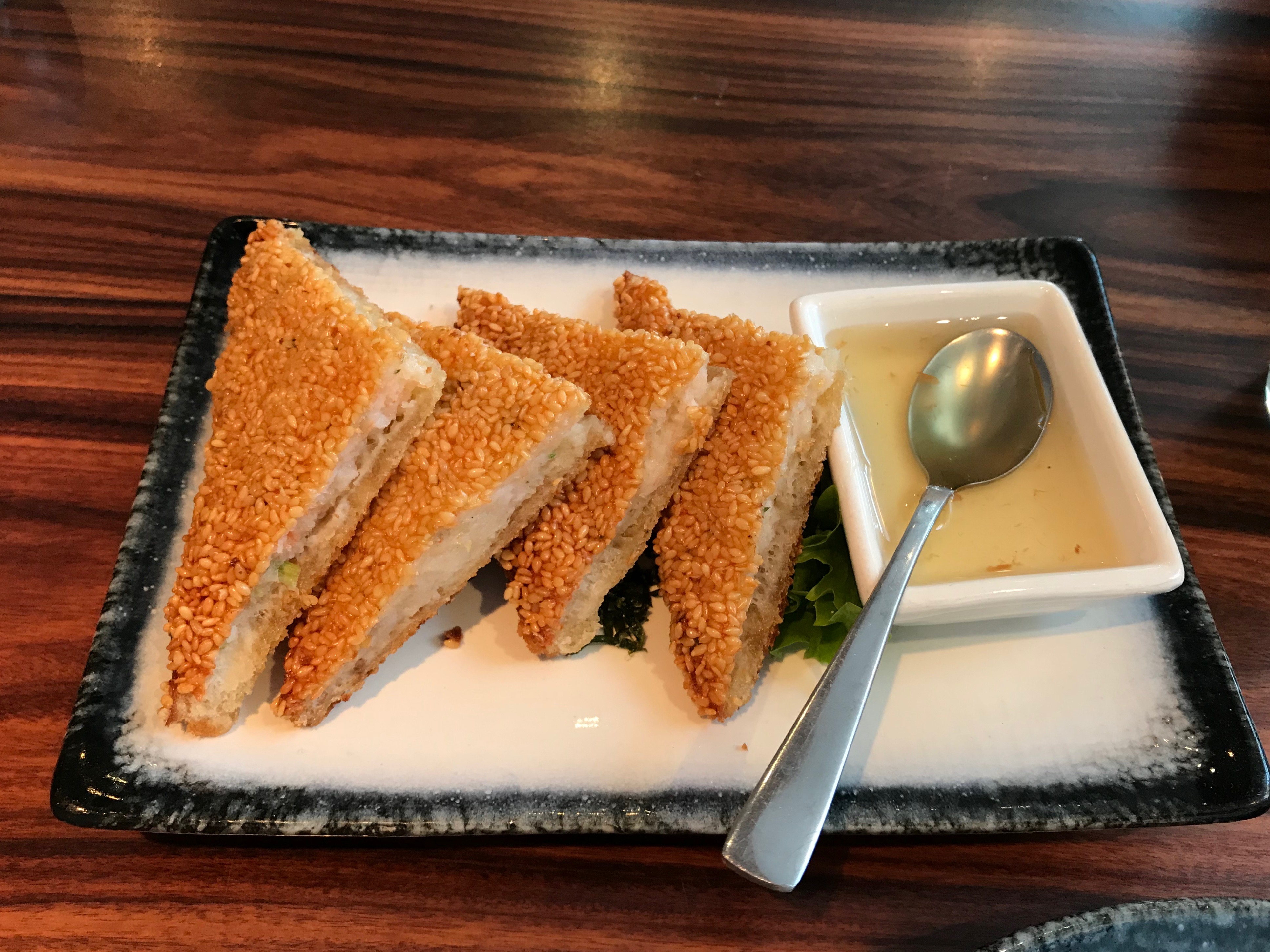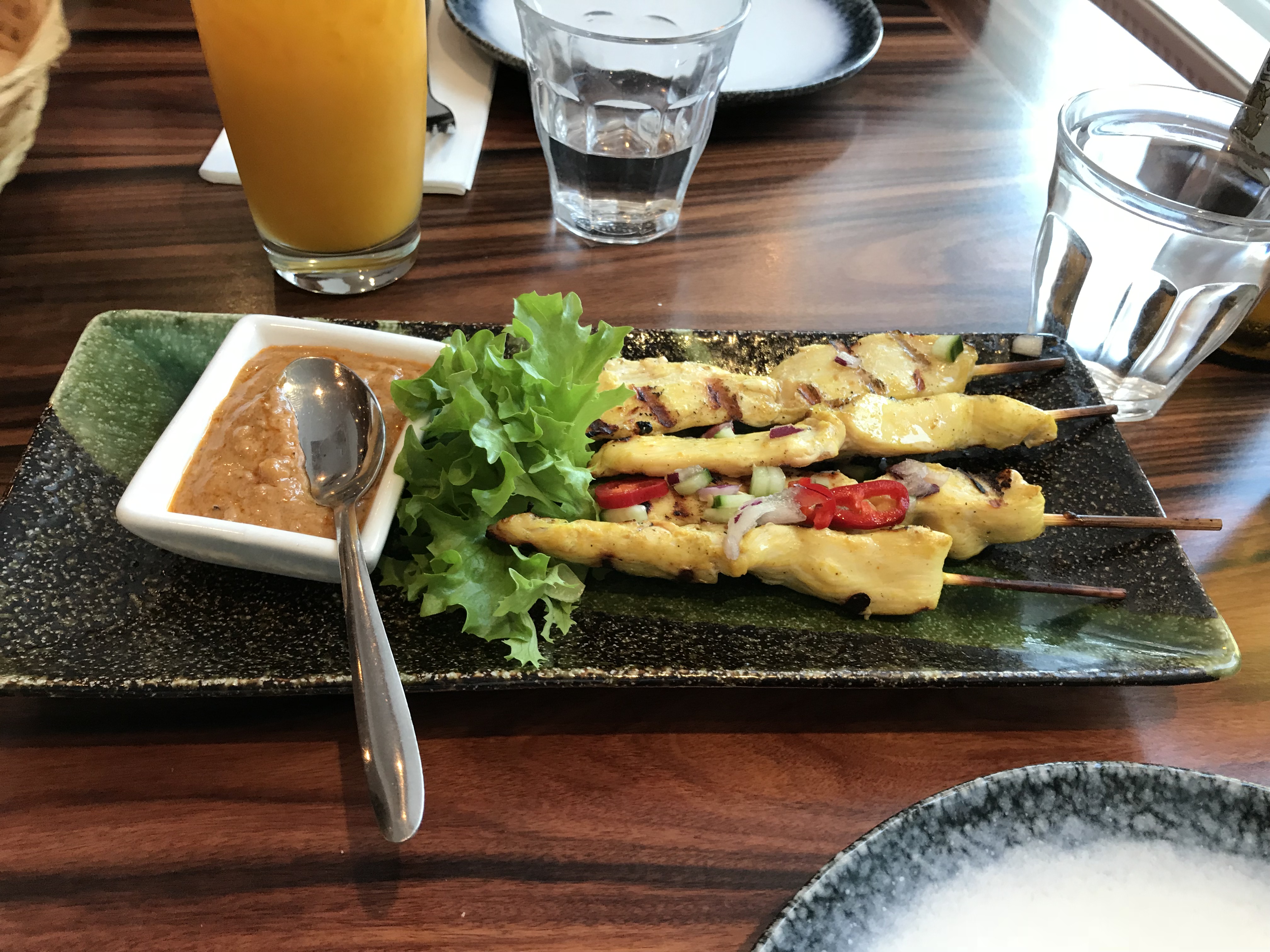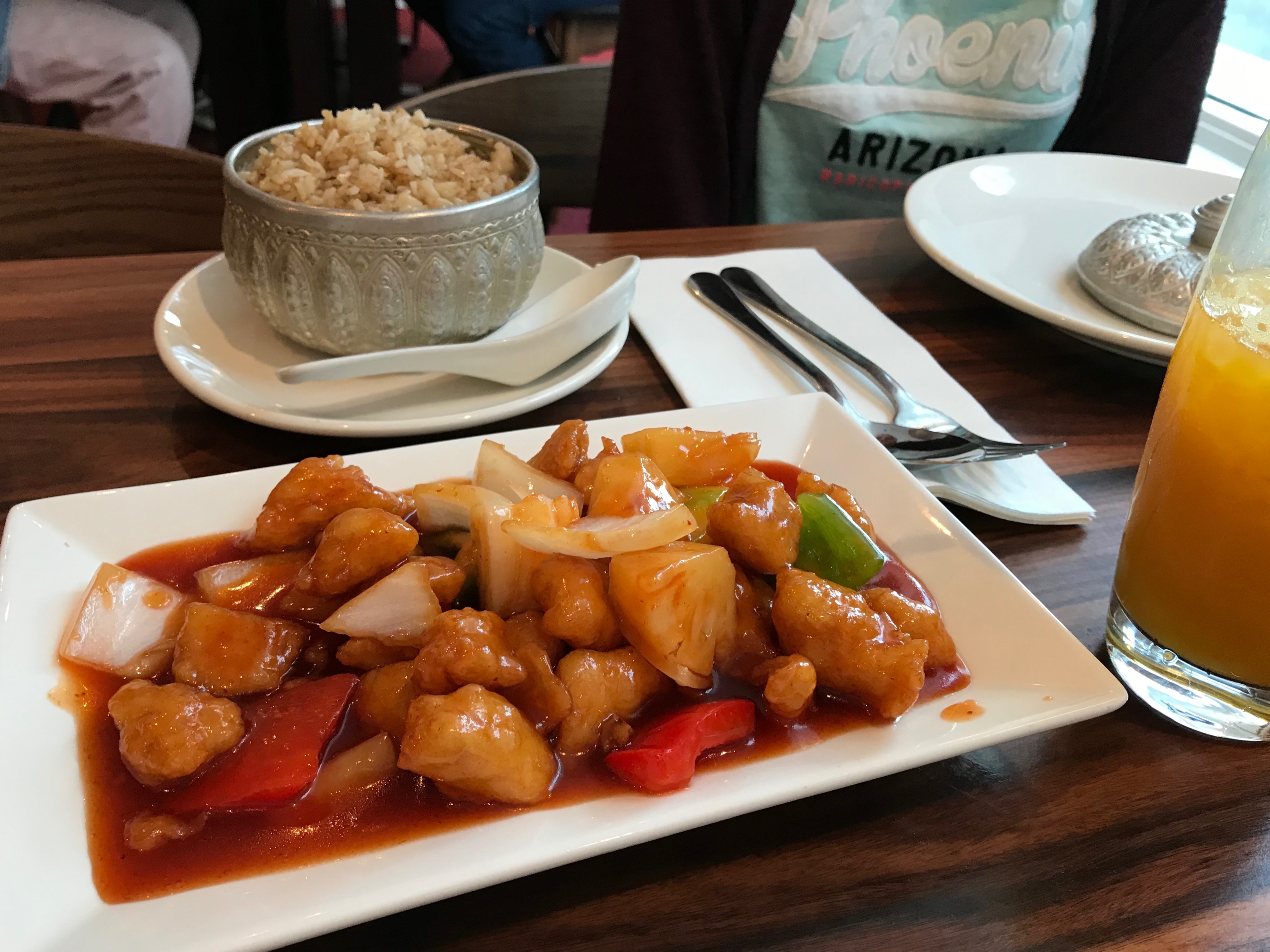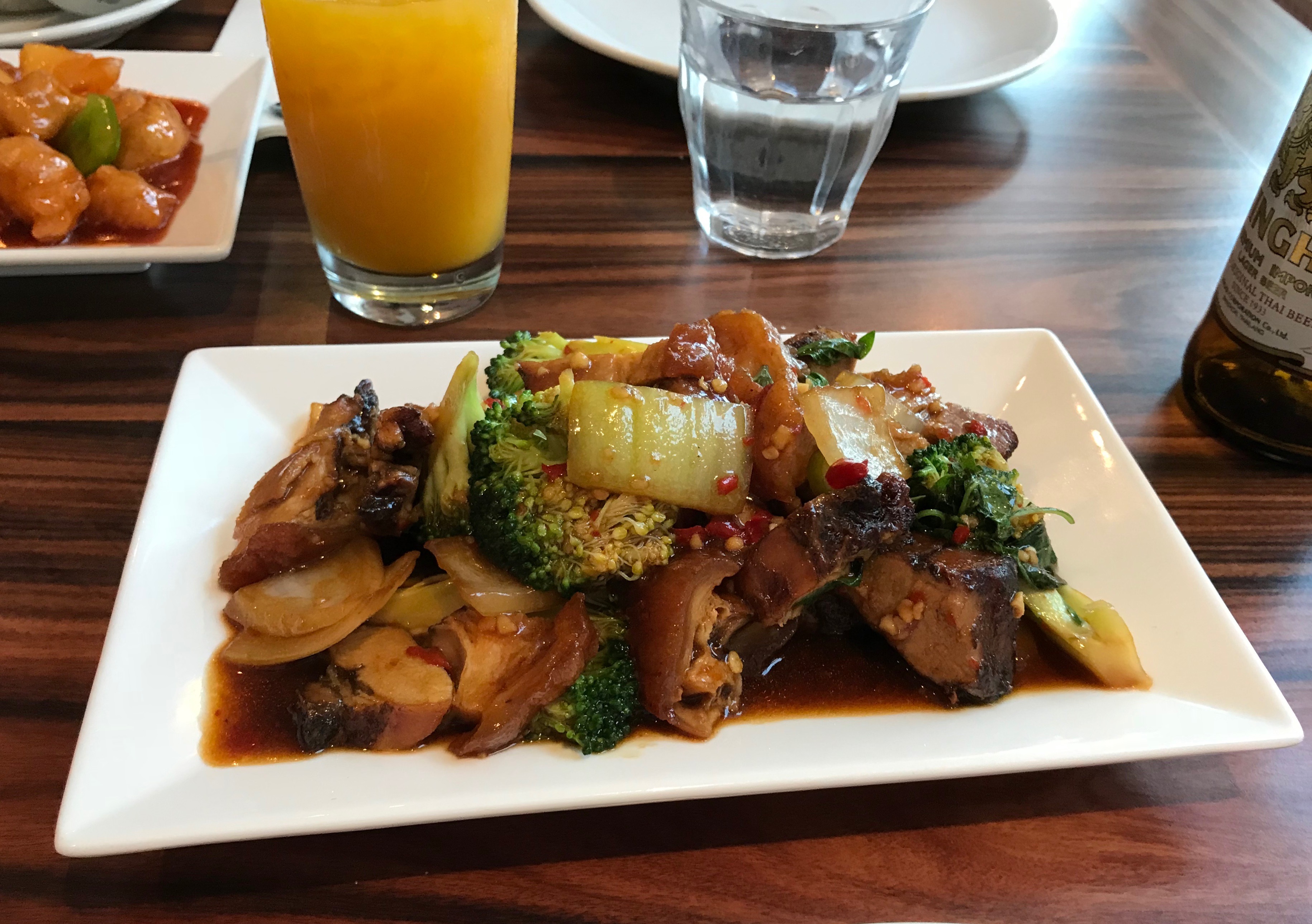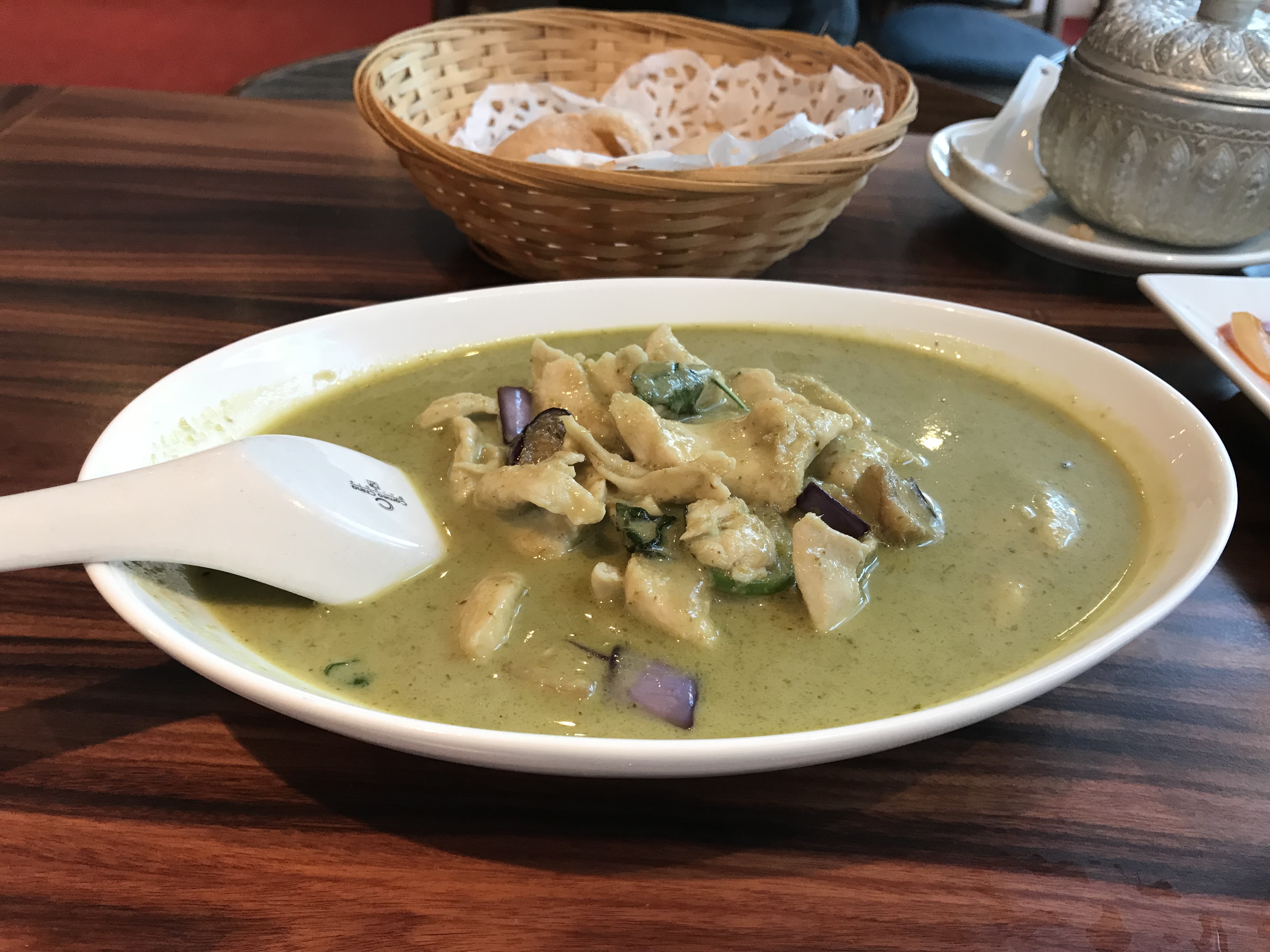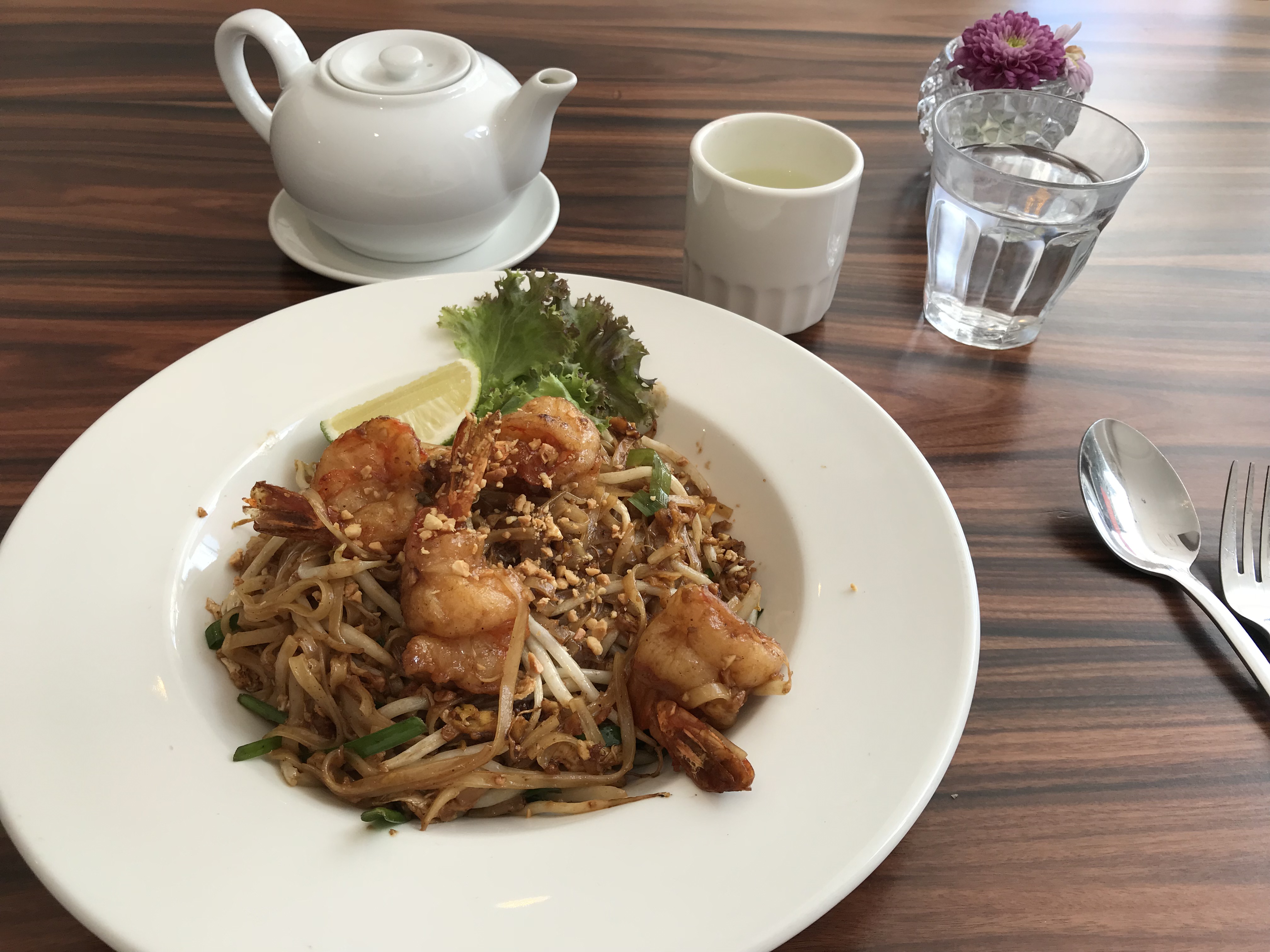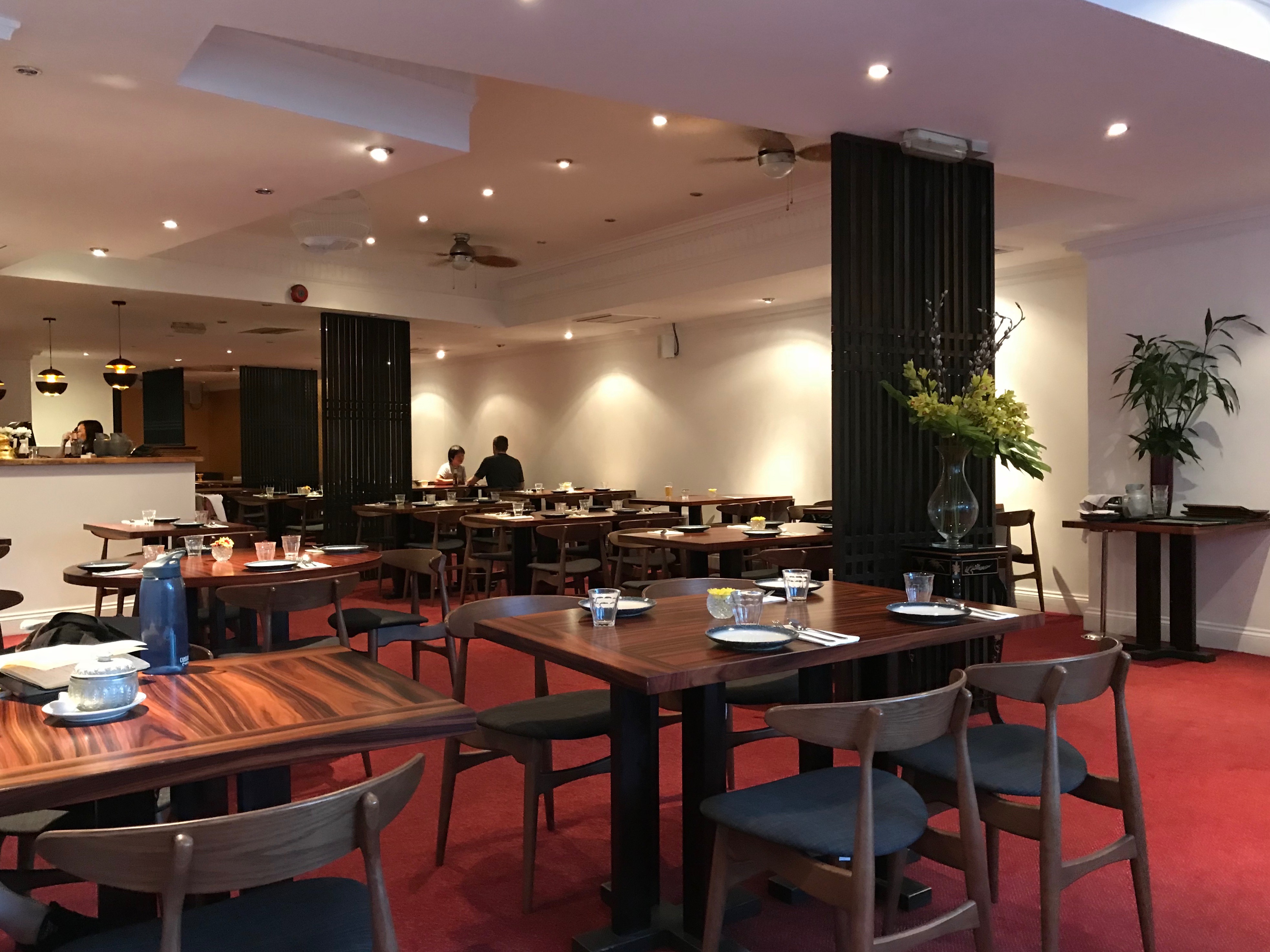 Angtong Thai Restaurant
79 High Street, Barnet EN5 5SN
020 8354 9993