Colney Fields in London Colney might not be the most tantalising local shopping centre, however we've discovered something that could help brighten up the experience.
As shopping centres go, Colney Fields looks like a huge car park fringed with shops, in contrast to Brent Cross or Palace Gardens in Enfield where the parking is less obtrusive. To its credit it boasts impressive branches of Marks and Spencer and Sainsbury's, but if you want to get to Monsoon, Boots or Next, for example, you have a long grim walk across the car park (or get back in the car and find a space closer to them!)
Last weekend we stopped off here for a quick bit of shopping after a fruitless trip round the M25 to Surrey to look at a car. In need of cheering up we decided to try out Marks and Spencer's smart looking Deli Bar for some late lunch. Perched on stools we ordered "posh" cheese on toast (£4.50), rotisserie chicken and chips (£8.95), a small seafood deli platter (£6.95) and some extra "chunky" chips (£2.50). There were also seasonal specials such as broccoli and Stilton soup (£3.50), beetroot salad with spiced duck breast (£9.95) and "handcrafted" mince pie with brandy clotted cream (£3.25). Lobster roll (£5.75) and steak sandwich (£9.50) also sounded good.
The drinks list currently includes tempting festive tipples like Christmas Bucks Fizz (£5.95), clementine gin and tonic (£5.95), mulled wine (£3.25), and sparkling clementine and cranberry pressé (£3.50). You could have Champagne for £6.50 a glass, Prosecco and Cava rosé (£4.50). The succinct wine list has two reds, two whites and a rosé all priced at £4.50 (125ml), £5.50 (175ml) or £16.50 for a bottle. The wines were a little bit samey – my Sancerre was one of two Sauvignons, the other from the Marlborough region in New Zealand. The reds were Argentinean Malbec and Côtes du Rhône, and the rosé was from Provence. There were also beers and a good selection of soft drinks. Bar snacks – crisps, nuts and olives – are also available if you just need something to nibble as you sip.
The food was all good and portions very reasonable for the prices. On our visit the coffee machine was out of order but there's usually a broad range of hot drinks and you can relax with a newspaper from the rack (although that does depend on the news of course). If you need to take a break from Christmas shopping or can't quite face tackling Sainsbury's, you could do a whole lot worse than pausing in the Deli Bar for half an hour. You might not even notice all the cars.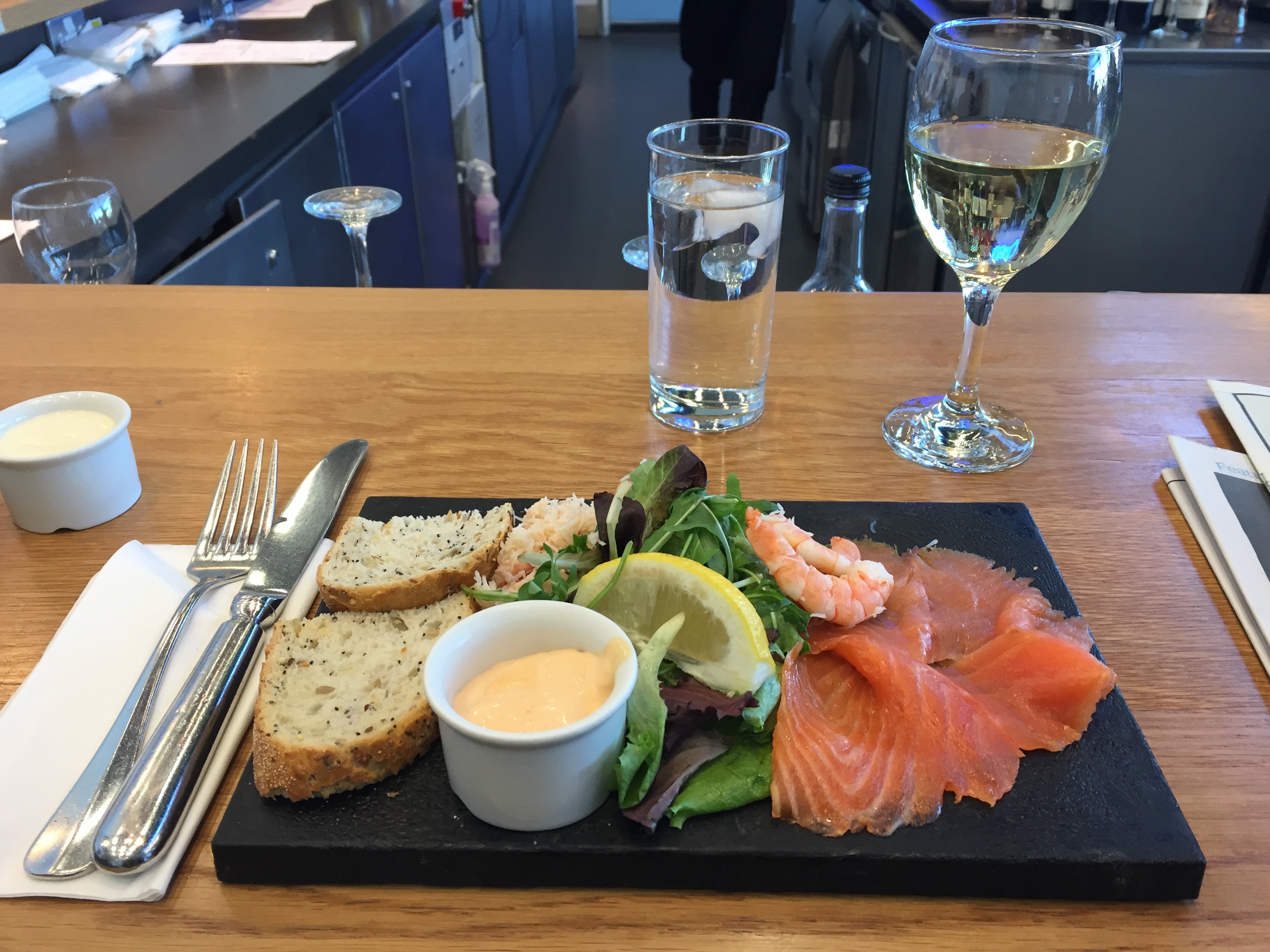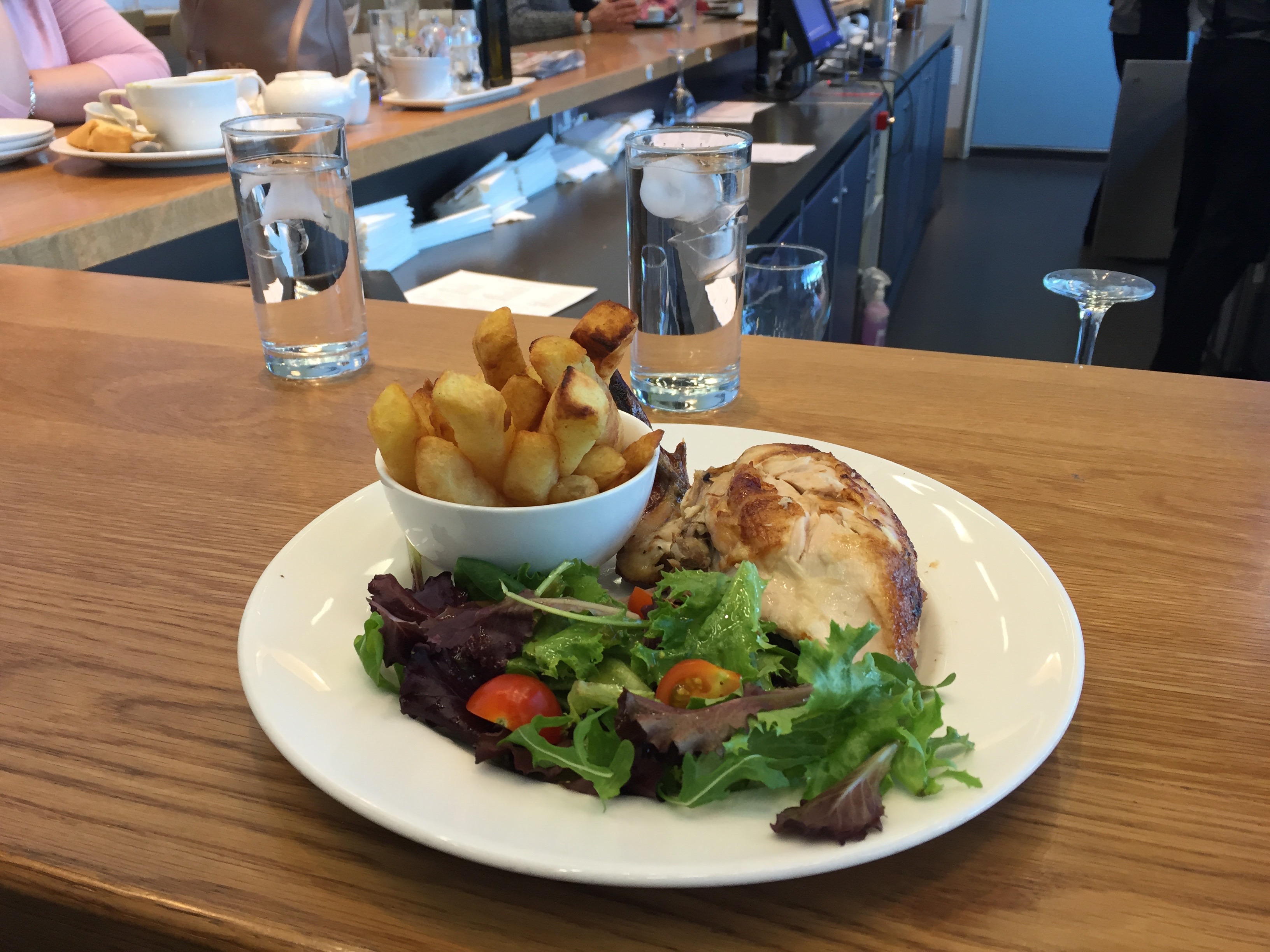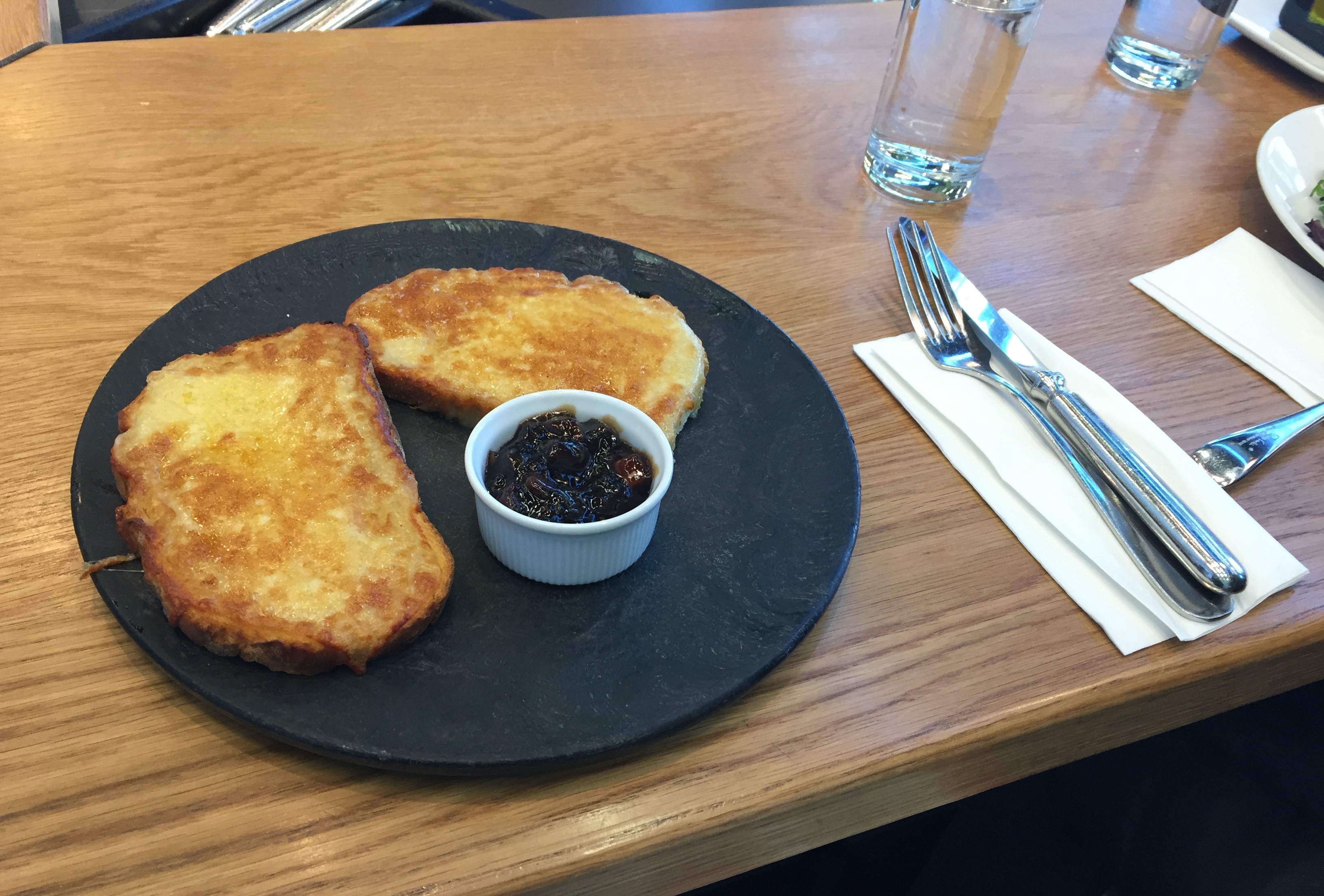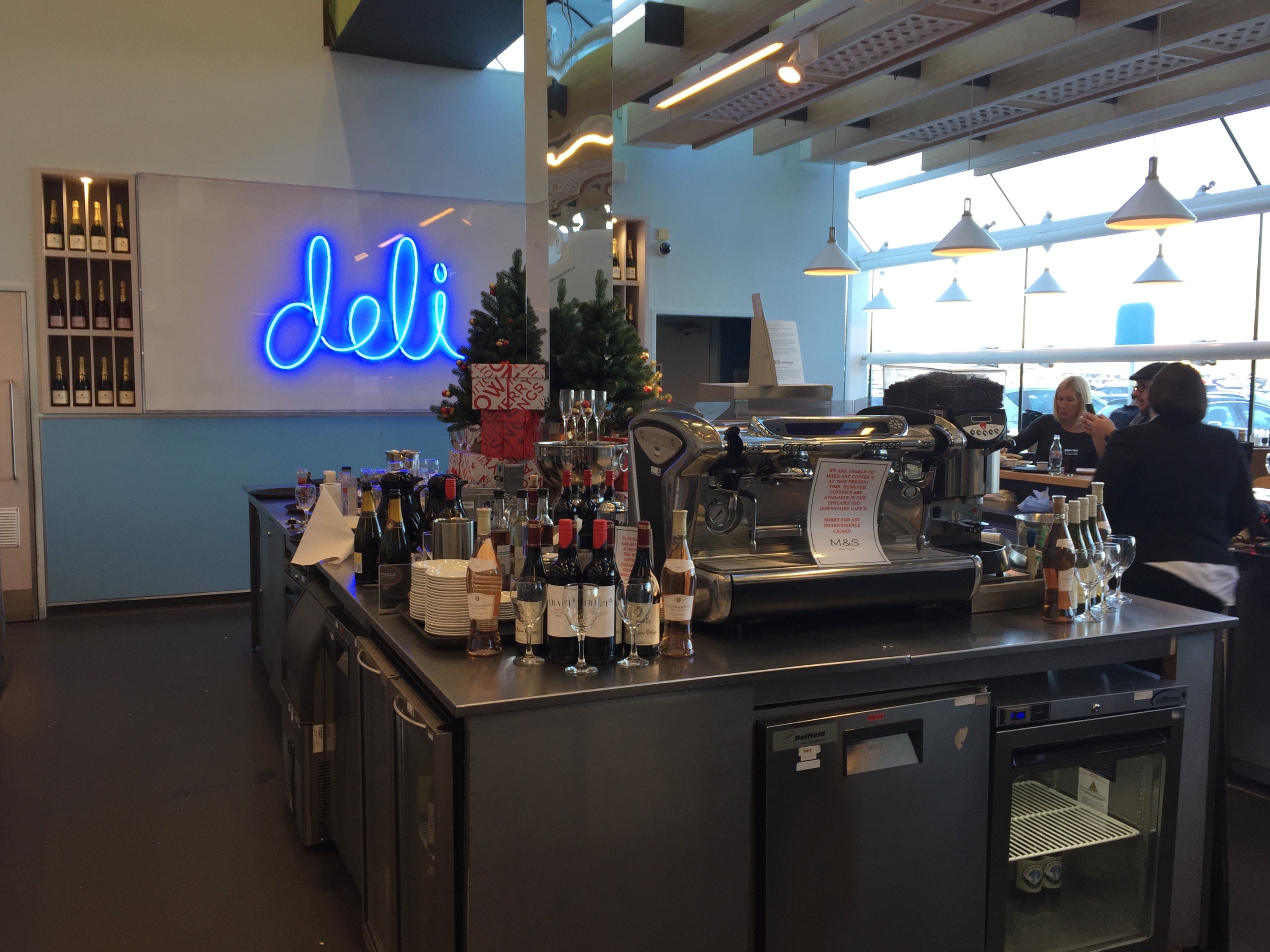 The Deli Bar at Marks and Spencer, London Colney
Barnet Road, London Colney, Herts AL2 1AB