Barnet borough is strong on music. So far, we've been proud to cover Barnet Education Arts Trust, the borough-wide music service for school-age children and youths, as well as fundraising community choir, The Big Choir formed in 2016.
Regular readers will also have also noticed references to the Finchley Chamber Choir and its sister organisation, Finchley Symphony Orchestra, who both give regular seasons and concerts at Trinity Church, North Finchley. However, a particularly special concert is coming up on 7th March at St James's Church, Piccadilly when they will be performing Bach's St John Passion in German with the Linden Baroque Orchestra using period instruments.
Established in 1973 and recently described by Making Music as 'one of London's finest amateur classical choirs', the Finchley Chamber Choir consists of around thirty local singers of a calibre to provide its own soloists, performing a wide range of music from the Middle Ages to the present day, including commissions and world premieres such as two recent works in 2014, one by Paul Patterson and another by Richard Bullen.
The choir enjoyed a successful appearance at the 2011 Voices Now choral festival at the Roundhouse and returned there in 2012 to give two performances, one of which was broadcast live on BBC Radio 3's The Choir. FCC appeared twice more on radio that year, on Classic FM and again on R3, having previously been selected for Pick of the Week on R4.
The choir has benefited from the continuous involvement from Music Director David Lardi and accompanist John Winter who celebrated their partnership of 40 years with the FCC with a reunion party and concert for current and past members in 2019.
The upcoming concert on 7th March fulfils the long-held ambitions of the choir and FCC are thrilled to be performing what is widely considered a masterpiece of European choral music (from 1724) and in the memorable setting of Sir Christopher Wren's iconic church (consecrated in 1684 and the focal point of Henry Jermyn's elegant new neighbourhood of St James's).
Tickets are £18 and can be booked by following this link.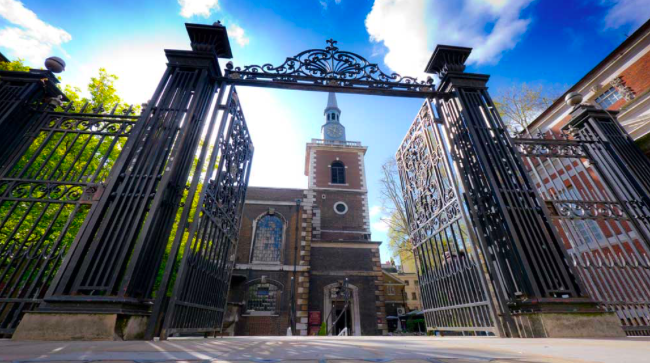 Images courtesy Simon Weir (main pic of choir) and St James's Church, Piccadilly.