Many of us will be itching for a change of scene now that places are beginning to re-open, whether it's to visit a gallery or go out for dinner. The main issue is how to travel safely beyond Barnet sustainably when you cannot walk or cycle from point to point.
Rail is currently the safest form of public transport and Francesca Caine, Chair of The Hadley Wood Rail User Group has been in touch with some useful practical advice. The group is working closely with Govia Thameslink on its coronavirus safety precautions to reassure local residents and people commuting from Barnet.
The "best" option for travel into central London is the Great Northern train service from Hadley Wood or New Barnet. Thanks to the Thameslink Programme over the last few years, it's now possible to travel into the heart of London without having to "jump ship" to the tube or buses, and the train combined with a walk at the other end will enable you to reach many useful destinations. For example, walking to Covent Garden from City Thameslink only takes about 20 minutes.
By using GTR's Great Northern service to Finsbury Park and then changing there on to GTR's Thameslink services you can easily reach King's Cross or St Pancras International, Farringdon, City Thameslink (Holborn) and Blackfriars north of the river, and London Bridge and many other destinations south of it, as far as the south coast. Currently there are very few passengers on these trains, so social distancing is not a challenge, and GTR have stepped up their cleaning regime with a virucide on all touchpoints.
The Hadley Wood Rail User Group feels reassured that the operators are doing everything possible to keep passengers safe. Our individual responsibility is to wear a face covering* throughout our journeys, from entering the first station to exiting the last.
*Sadly many people seem to think that "wearing" a face mask means hooking it around their ears, but dropping it under their chins, leaving their mouths and noses uncovered. This is, of course, absolutely useless!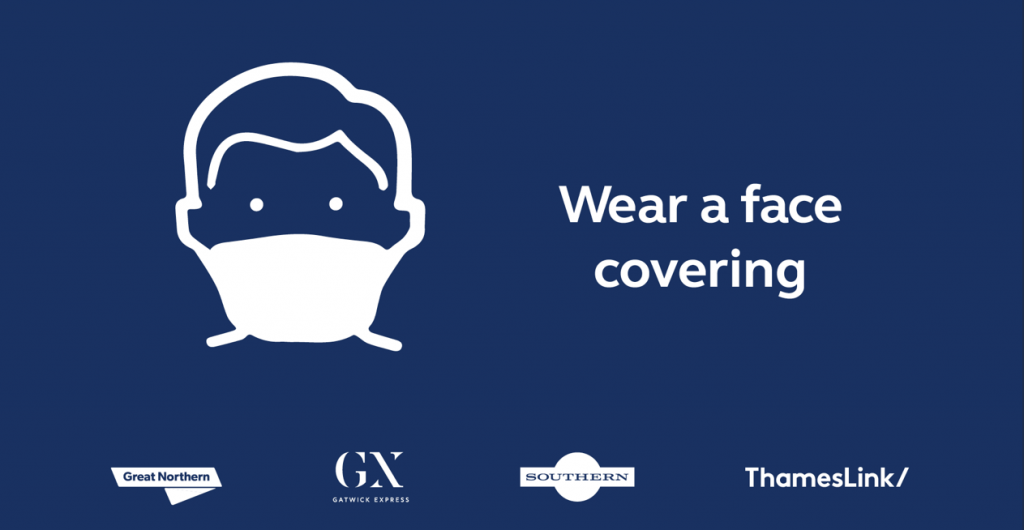 Main image courtesy Gray Dawes Travel