Upcoming Events
Events List Navigation
April 2017
All day every Tuesday and Wednesday just £15 for a bottle of Prosecco.
Find out more »
These walks will be on the second Wednesday of each month from High Barnet Station (upper exit) and on the fourth Wednesday from the café at Trent Park. All walks start at 10.00. The walks will be at a comfortable leisurely pace with a coffee stop. The total time taken will be about two hours including the stop for a drink. All are welcome to come and try these walks. For more information please consult website.
Find out more »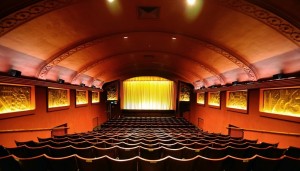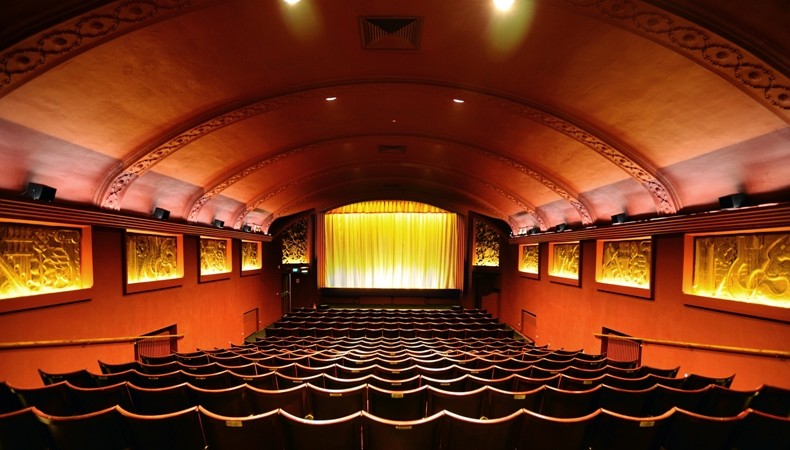 The Phoenix offers low-cost screenings for parents and carers of infants under 12 months. No need to find a babysitter or worry about making noise. A good way to meet other carers who happen to be film fans too. Enjoy a chat over tea and a tasty treat in the café afterwards. Please note policy change: In order to attend these special screenings where some lights are kept on and the sound is lower to create a safe and comfortable atmosphere as you watch the latest releases from their regular programme, you must register for a BUBClub membership.  No baby in your party, no entry.…
Find out more »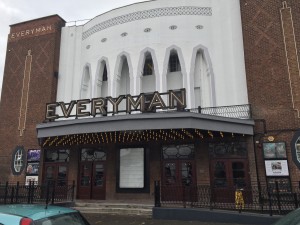 Weekly Silver Screenings for film lovers over the age of 55. Tickets include a hot drink and a slice of cake or a cookie. See website for programme details.
Find out more »
Free weekly walking group. Meets outside Chipping Barnet Library each Wednesday at 1.30pm for a leisurely stroll around Hadley, ending with an optional cuppa on the High Street. No walking boots necessary, just loose fitting clothes and comfortable shoes. The group will go ahead come rain or shine! Contact Christine at High Barnet Altogether Better for more details, on 07720 203 830 or email us@hiab.org.uk.
Find out more »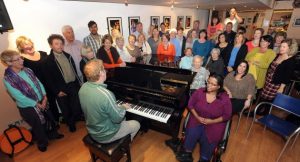 A fantastic series of vocal sessions at which you can develop your singing skills as part of an ensemble. During the workshop you will learn and develop vocal arrangements and will gain skills, confidence and understanding about how the various parts are put together and then performed. Participants can expect a wonderful mix of songs arranged with a Chickenshed twist, and there are chances to perform throughout the year! No previous participation, experience or an ability to read music is required - all you need is an interest in singing and plenty of enthusiasm! £7.50 per session
Find out more »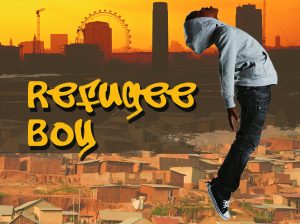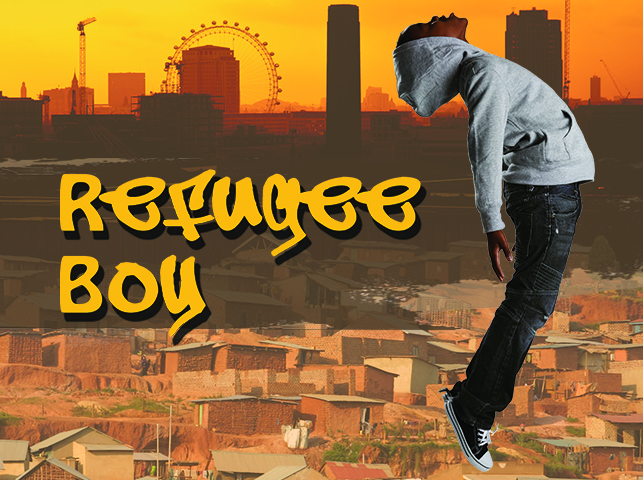 Benjamin Zephaniah is a much-loved and celebrated British Jamaican poet, who has featured in The Times list of Britain's top 50 post-war writers. Refugee Boy is a powerful and moving story based on his acclaimed book, and tells the story of 14 year old Alem, a refugee forced to flee his family and country for London in the late 1990s, to escape civil war at home in the disputed region between Ethiopia and Eritrea. As a child of parents from both regions, Alem is in great danger from the forces of both sides, and is forced to seek safety alone…
Find out more »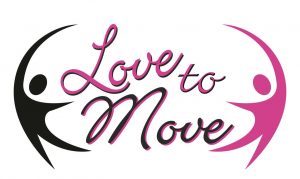 50+ Dance Session. 2 hour class including a tea and coffee break, learning new dance styles every 2 weeks - from chahcha and samba to bollywood and jazz - the classes are always new and fun. No partner needed! £5 pay as you go.
Find out more »
Join us at Barnet Bowls and have a fun evening. Coaching available. Cool down with a drink from the bar afterwards. The charge is £2.50 each and includes some coaching. Please call Chris if you are coming on 07746 381506.
Find out more »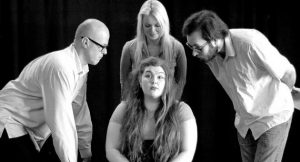 Experience the joy of acting and free your inner performer with our adult theatre performance workshops. Participants will develop their performing skills and creative ideas using Chickenshed's methods and practices. The workshops will be facilitated by experienced Chickenshed practitioners and during this time participants will explore a number of different creative approaches in theatre making leading to a scratch performance of work on the final session. Where being unique is the one thing we all have in common, we always look forward to welcoming people through our doors – regardless of experience! No previous performance experience is necessary for this…
Find out more »
+ Export Events