On a sunny and hot Sunday afternoon in the middle of June, a sedate corner of Chipping Barnet was transported back over 500 years to Medieval times.
In the Old Courthouse Gardens and in Barnet Museum's front and back gardens, re-enactors from the Medieval Siege Society demonstrated carpentry, firearms, food, armour, hand-to-hand combat and even opticians from the period to an eager crowd. The sound of gunfire boomed across the neighbourhood and if you weren't there, you'd have really wondered what was happening!
Over a thousand people attended last Sunday's Festival. It's part of this summer's Battle of Barnet Project which, as well as featuring this event, includes a fascinating series of talks. The project led by the Museum, The Barnet Society and The Battlefields Trust (and part funded by the Heritage Lottery Fund) aims to stimulate interest in the 1471 Battle of Barnet and the town's rich history and heritage.
Children's activities, archaeology, the Richard III Society, the Battlefields Trust and the Barnet Ukelele Band all featured in this action packed day. The Museum and other organisers hope that the Medieval Festival will become an annual event and will grow from year to year.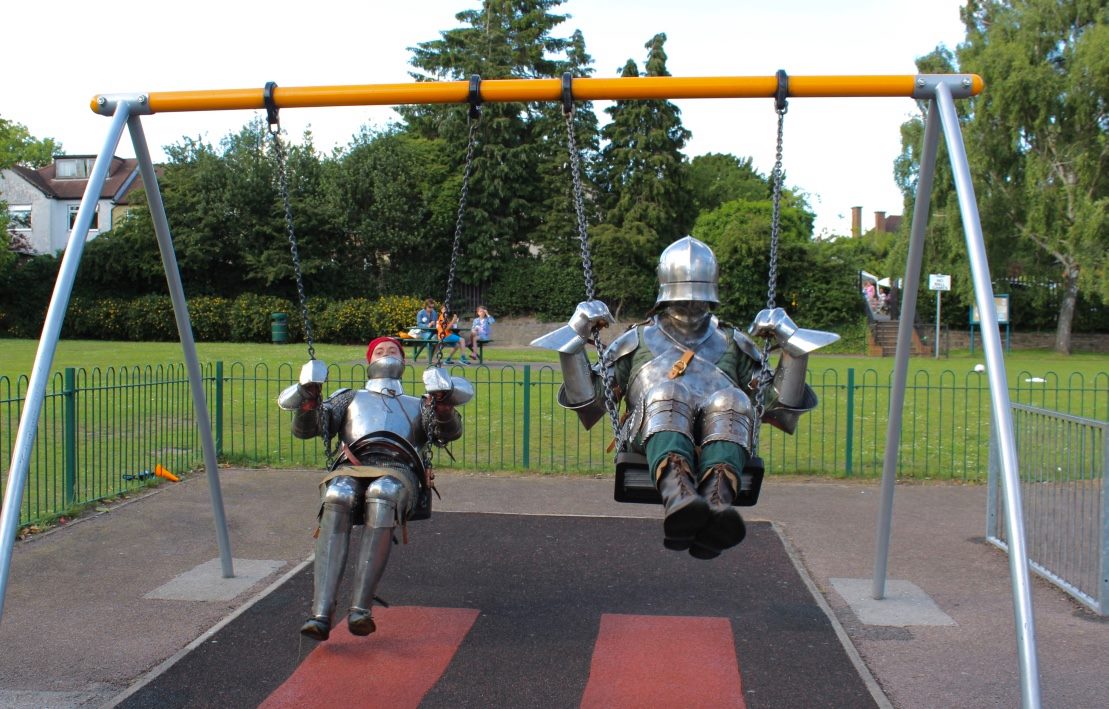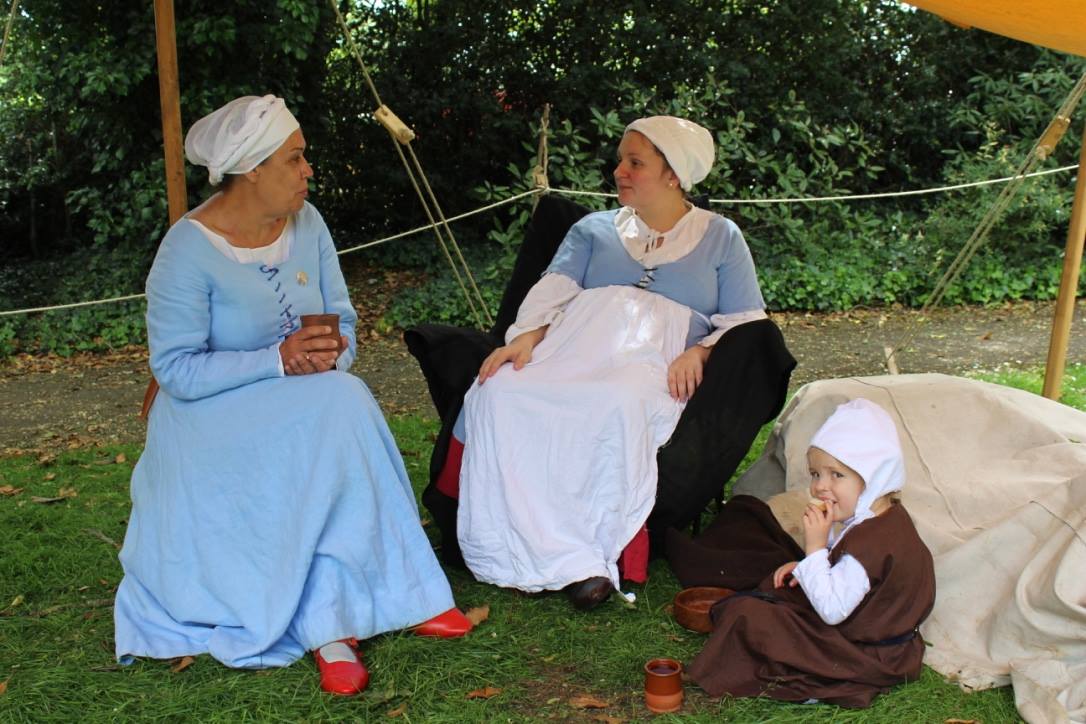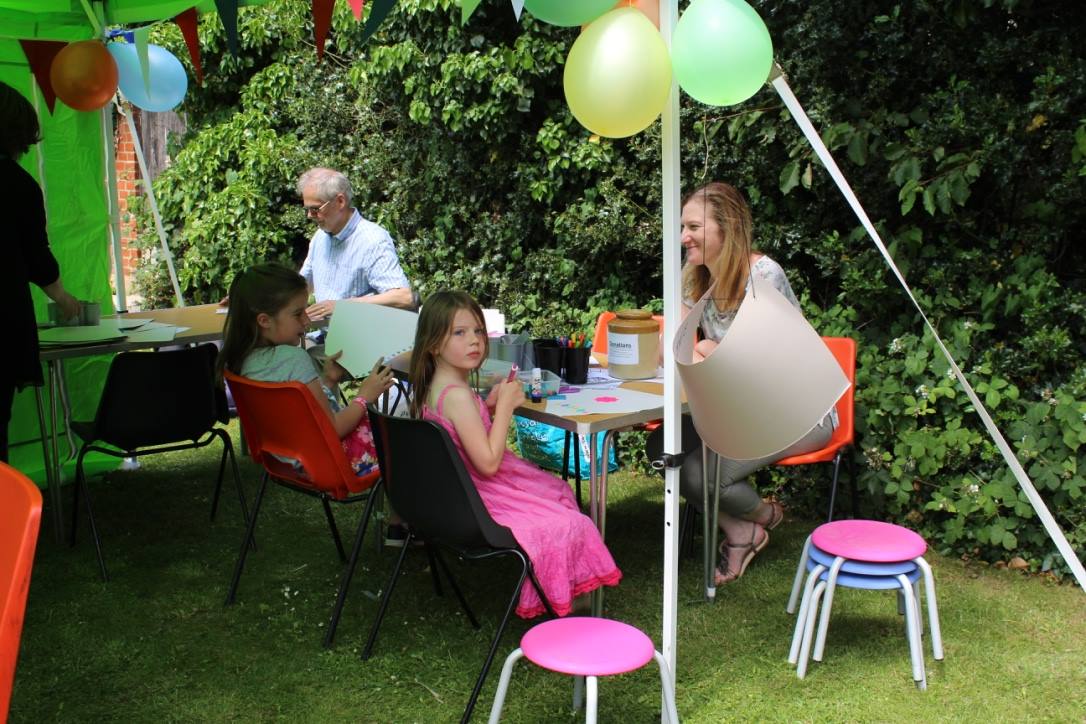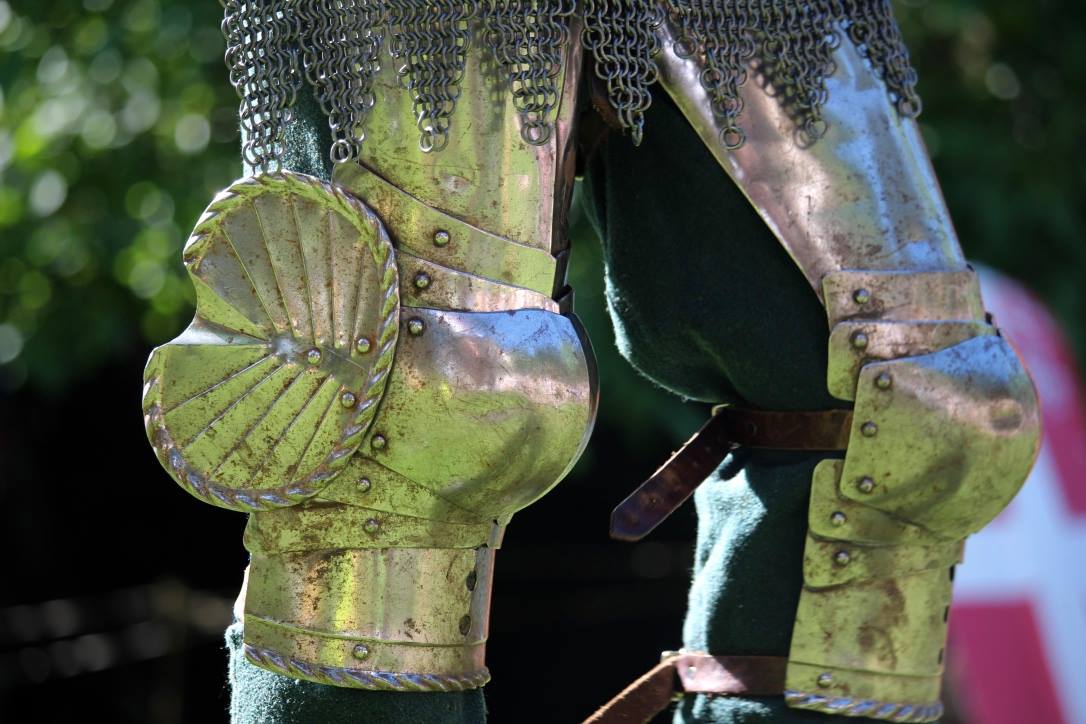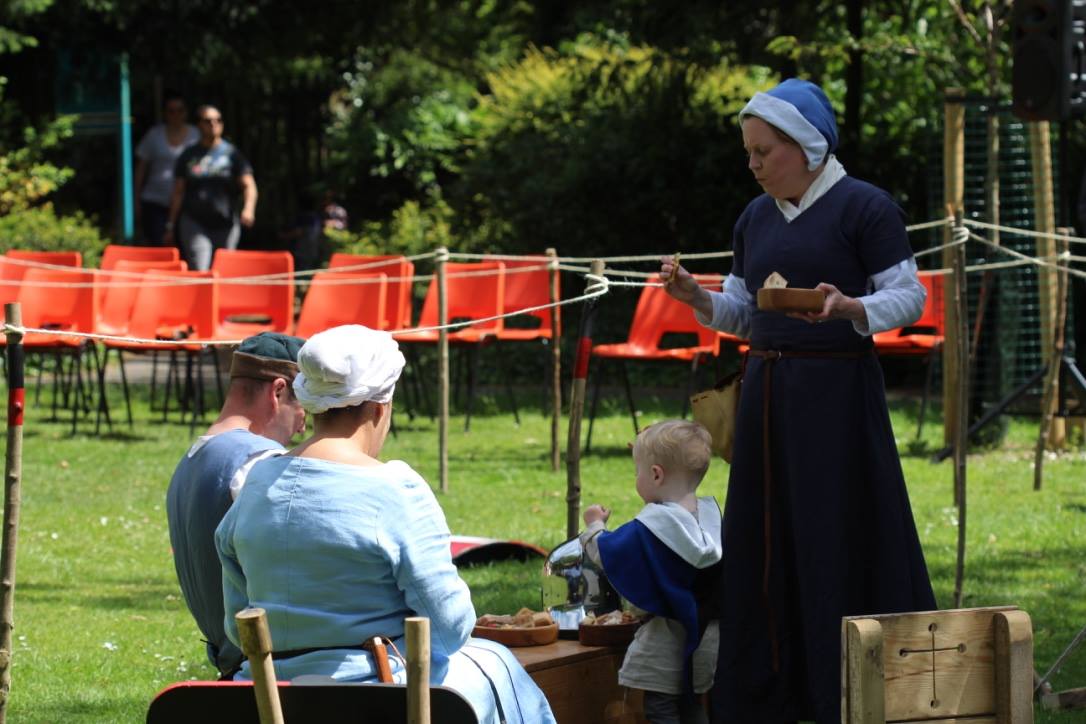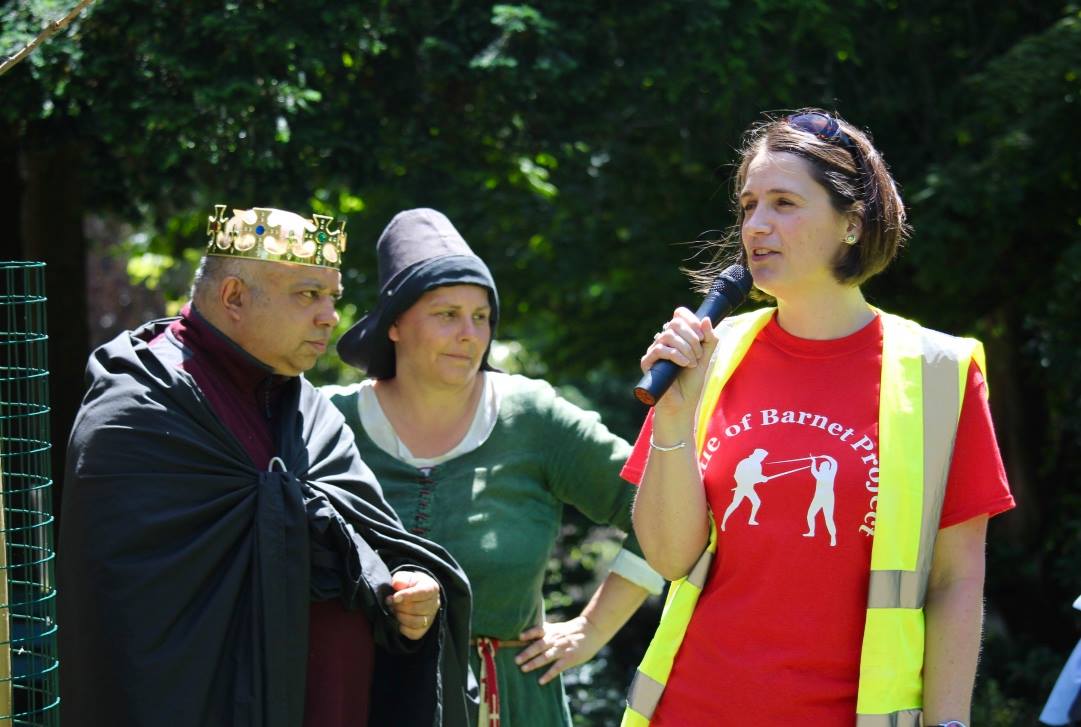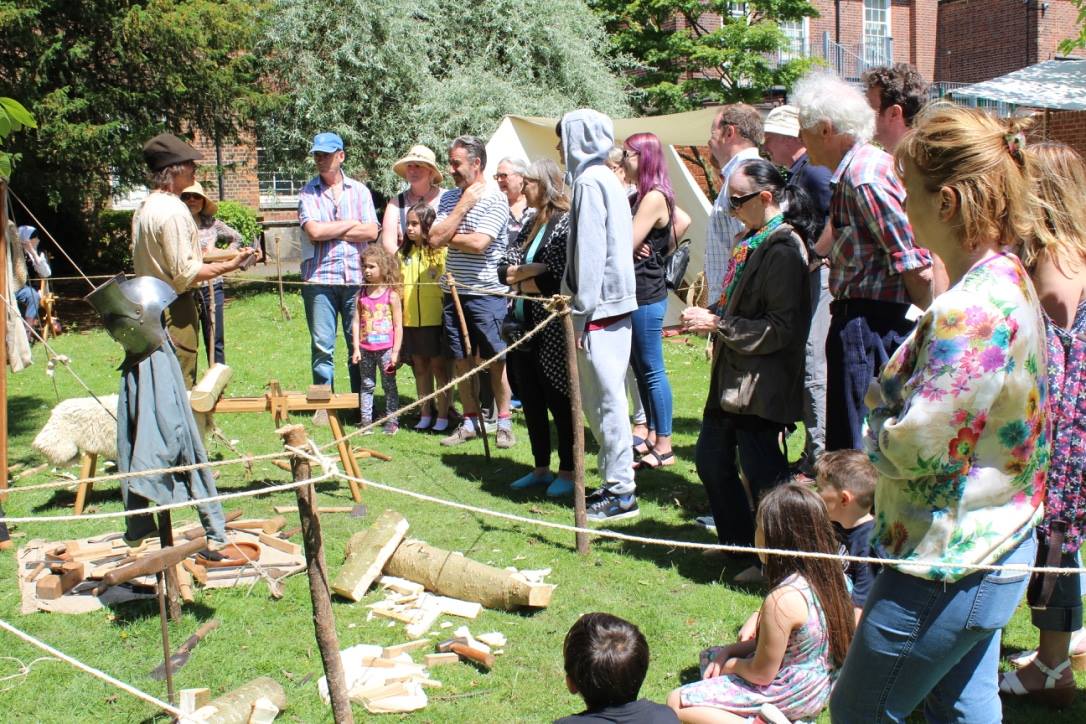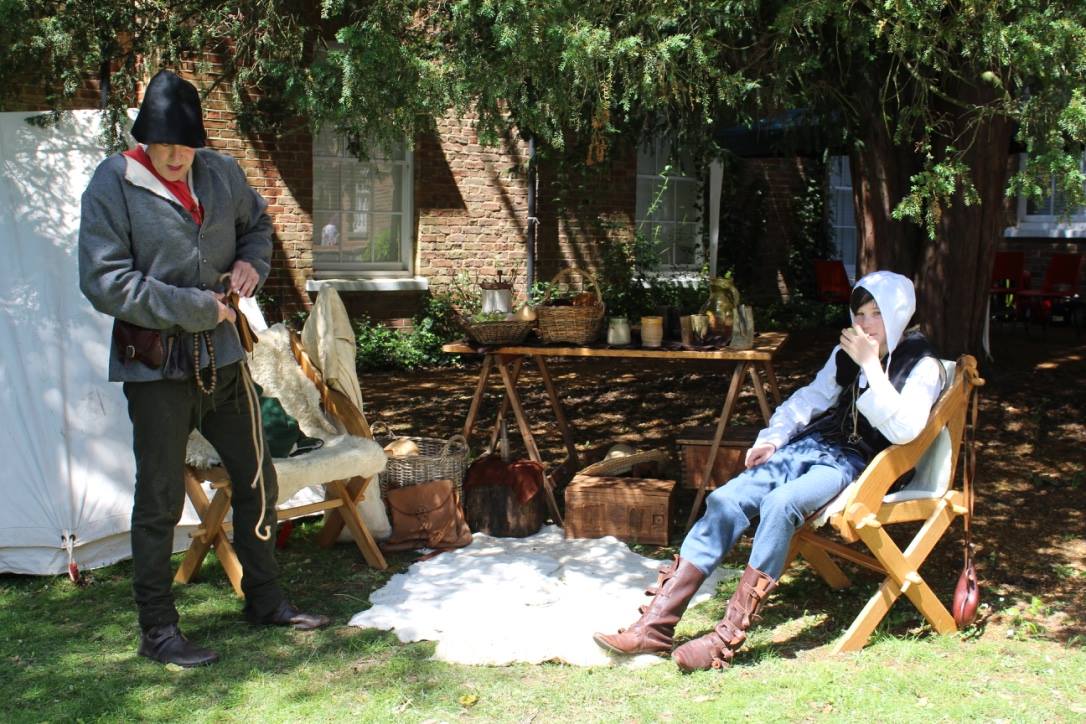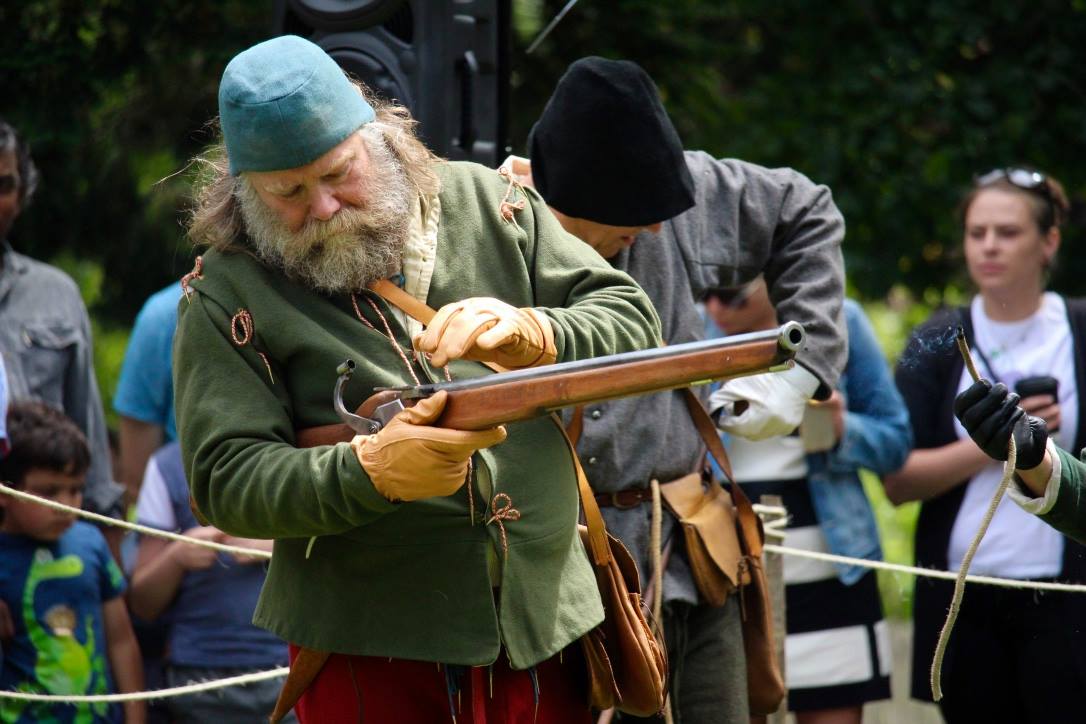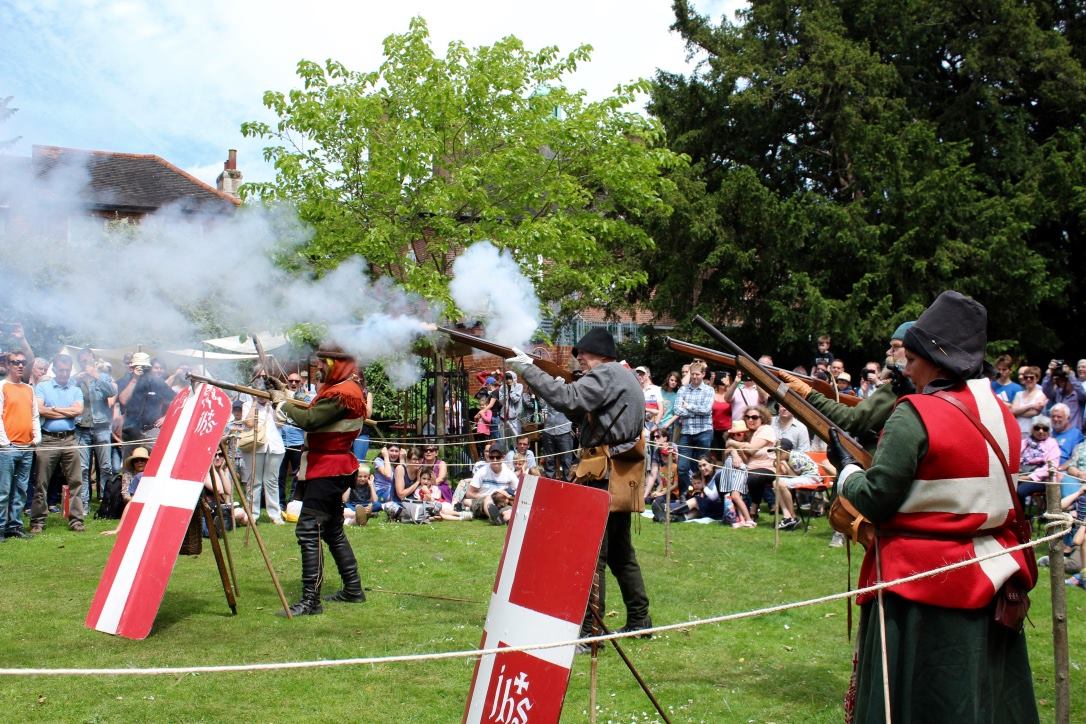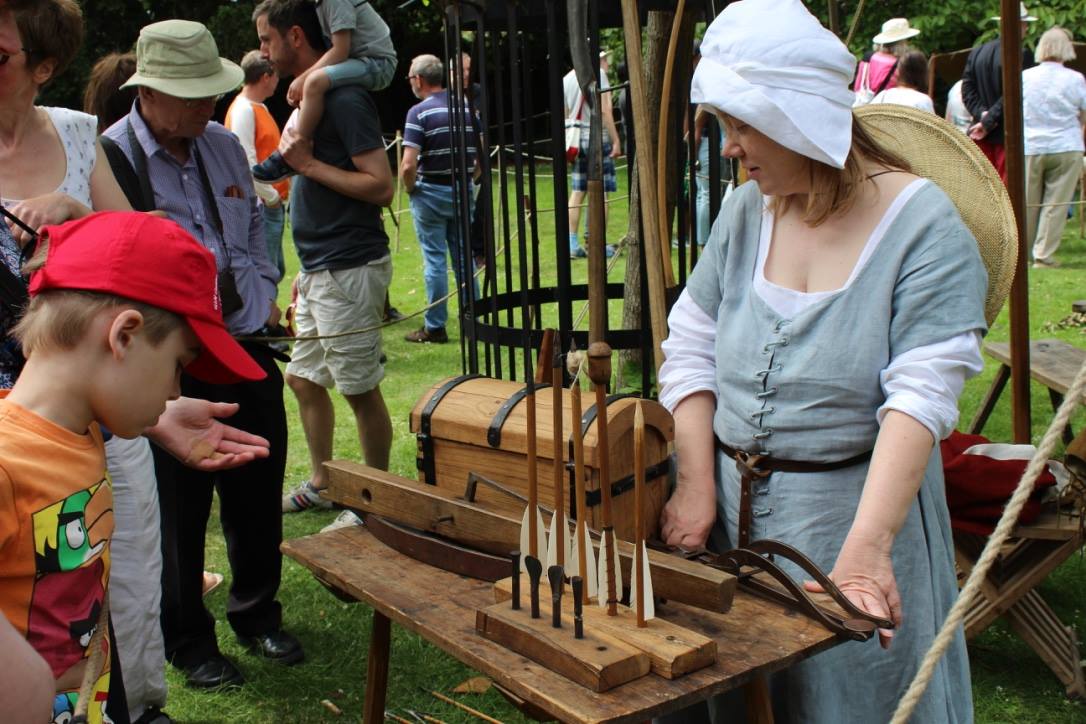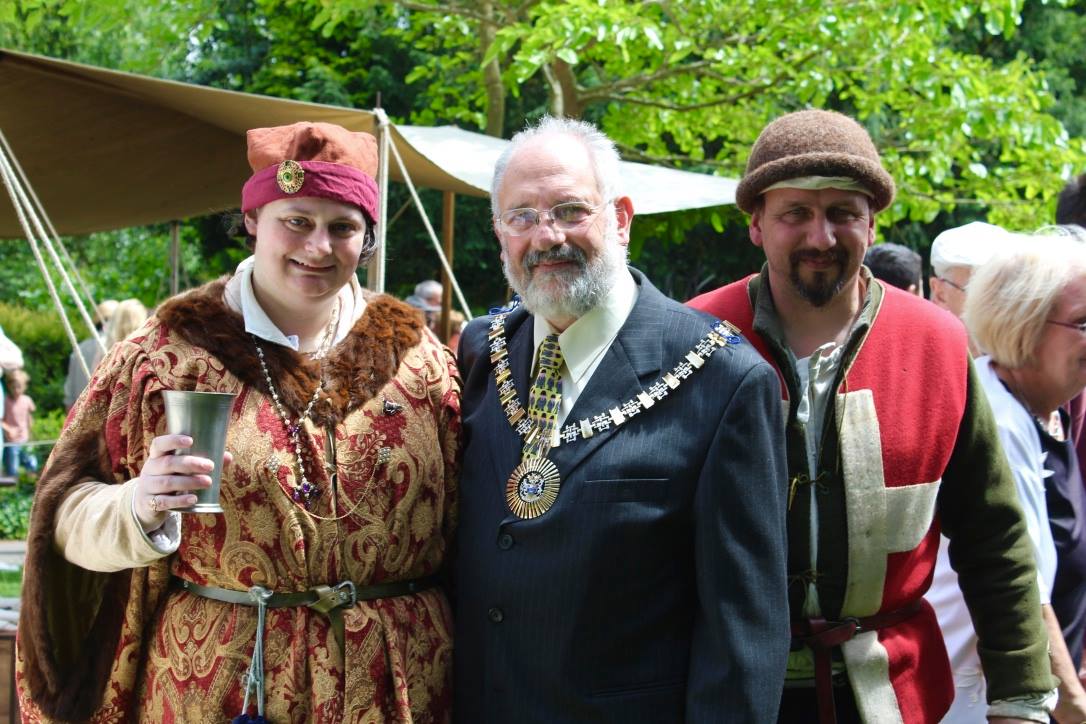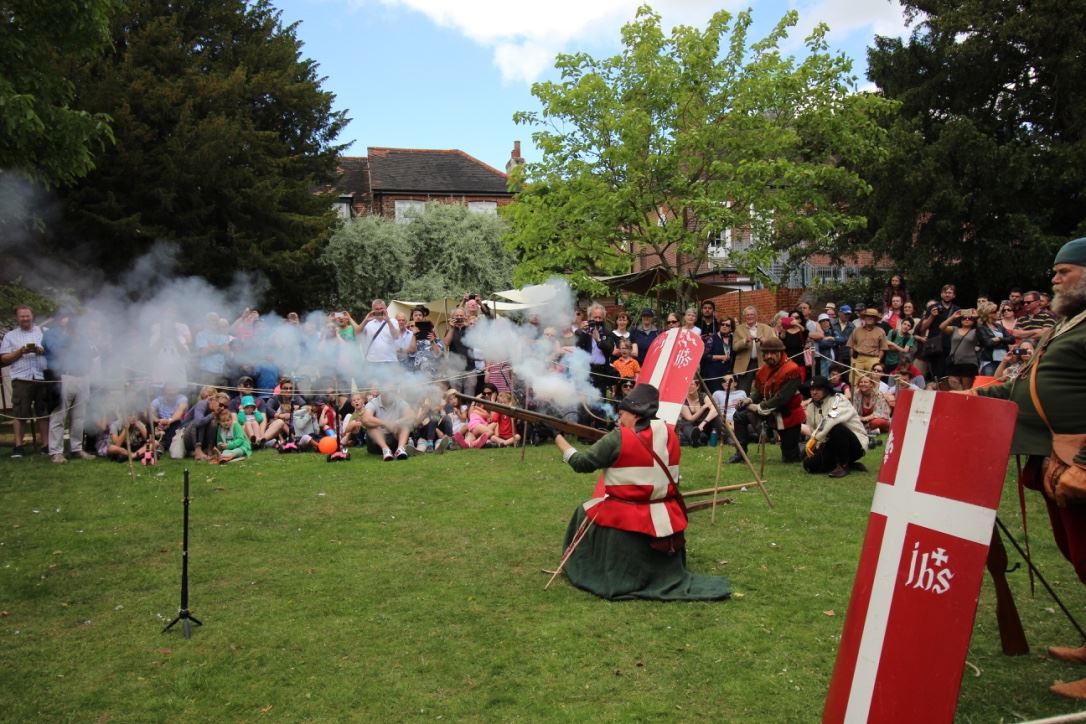 Photographs courtesy of Ingrid Zanchetta.