With its big skies and watery landscape, Suffolk has always been a favourite destination. Add to that some amazing local food and drink and you really are in for a treat – even if it's just for an overnight stay. It's only a couple of hours away from Barnet.
There are a number of tempting options in Suffolk, but we settled on the Crown and Castle in Orford for a short break without our daughter. After an easy drive we checked into our room with far reaching views of Orford Ness, had a quick cup of tea and freshened up before heading down for dinner.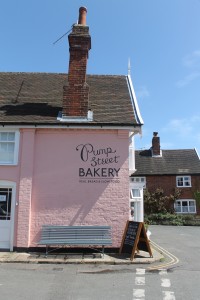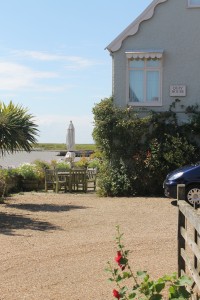 As a good proportion of diners stay overnight, the well stocked bar offers a tempting selection of sherries and cocktails, as well as a decent range wines by the glass. The main wine list is clearly annotated with 40 wines under £25 flagged up in blue type, red indicating the owners' personal favourites. We were recommended the Lugana Ca' dei Frati 2010 – deliciously creamy, yet fresh – particularly good with my dressed crab starter and main course of local skate and black butter. It also worked well with my husband's Suffolk-landed cod. Beautiful food. The caramel-like black butter, here served in a little jug, with the super-fresh, meaty skate was a stunning reminder of why this dish is such a classic.
The next morning we explored pretty, historic Orford, firstly heading down to the quay via Pinneys and then back up to the village centre to the Pump Street Bakery and Butley Orford Oysterage, stocking up on some goodies. However, remember to take a cold box for the sparklingly fresh local seafood. With all these treats to hand, Orford would be ideal for self-catering and it's very family friendly with plenty to keep young kids busy with its twelfth century castle keep, nature reserve, beaches and dunes. Aldburgh and Thorpness are a few minutes along the coast if Orford starts feeling a bit quiet.
We drove home via Woodbridge for a blustery stroll and a cup of tea at The Waterfront Café by the magnificent Tide Mill overlooking the River Deben. The town also boasts a treasure trove for foodies, the Woodbridge Kitchen Company, an impressively comprehensive cookware shop.