A number of local residents ran in this year's London Marathon and we're delighted to hear from (former QE Girl) Rosie Patrick who tells us what inspired her and her friend Laura and how it felt on the day.
On January 24th 2009, Lindsay Laura Frelford died after a long and courageous battle with breast cancer. Lindsay spent her life putting others first, developing incredibly strong friendships and maintaining a strong sense of family first. Lindsay was someone who never grumbled, even at her worst; she put on a smile, made you giggle and made sure you knew that everything would be ok. This incredible mind-set kept her strong, and showed that cancer does not define you.
One evening two years ago, Laura (Lindsay's daughter) and I were enjoying a bottle of prosecco. After satisfying our need for a Friday night drink, we had a lengthy discussion about what we could do to mark the 10-year anniversary of the passing of our dear Lindsay. That was when the lightbulb moment happened. We laughed, we cried, and we signed up to the ultimate challenge – The London Marathon!
Fast-forward a year, we were accepted! 'This was it' I thought as I accepted my place over the phone. I was going to run the Marathon in memory of Lindsay, alongside my best friend, for Breast Cancer Now.
Our training began in September, which consisted of four runs a week, and at times totalling more than 25 miles per week. Looking back, I am proud of the perseverance I maintained that ultimately prepared me for the big day. Training was tough, and training went ahead weather it was rain or snow, night or day, all whilst working a full time job. Reaching our milestones during training kept us motivated, and proved to us that we could do this. During our training, we used social media as our platform to update family and friends on our progress, whilst also promoting our fundraising page. Additionally, we held a charity pub quiz and raffle, which helped us to meet our initial pledge of £4,000.
On Sunday 28th April, I crossed the finish line. I still cannot believe I am able to say or write those words. We did it, a marathon! 26.2 miles! I still pinch myself knowing I completed the ultimate race of a lifetime, and it was by far the best thing I have ever achieved. The atmosphere on the day was overwhelming, crowds of people all calling your name and cheering you on at every step of the way. That's what kept me going, in addition to the music, the dancers, the loud drums near Rotherhithe that gave me the much-needed boost to keep going, and an abundance of colour and banners. The crowd made it for me, and I, for sure, will be joining that crowd for the London Marathon 2020. I have never seen so many people at an event, and the sense of 'London' I felt that day was unforgettable.
Running over Tower Bridge, the last stretch along the Embankment, turning the corner to run past Buckingham Palace, and seeing my nearest and dearest for emotional hugs along the route were my highlights of the event. Looking back, everything went so quickly even though I had ran for 5 hours! My sense of pride, and the burst of emotion I felt when that medal was placed around my neck was surreal, and a feeling I hope that others experience once in their lifetime. To those who are thinking about running the London Marathon…DO IT! You will not regret it. In fact, it can become a bug! I am now looking forward to exploring my options for another Marathon in the future.
The generosity and support from those around us from the beginning of this adventure has been overwhelming. Without this support, and constant words of encouragement, we could not have achieved what we did! Our grand total now stands at £7,310, and will be going to Breast Cancer Now who fund world-class research with the greatest potential to save and improve lives. We are honoured to have run for Breast Cancer Now, and the feeling of knowing we have made a small difference in the world is something I will always treasure.
Although our dearest Lindsay was not there on the day in person, we know she was there in spirit cheering us on and giggling at us, and we hope that we have made her proud.
If you are considering entering, check the Virgin London Marathon website, but if you are starting out, here is our experience of Couch to 5k which includes details of local parkruns and clubs.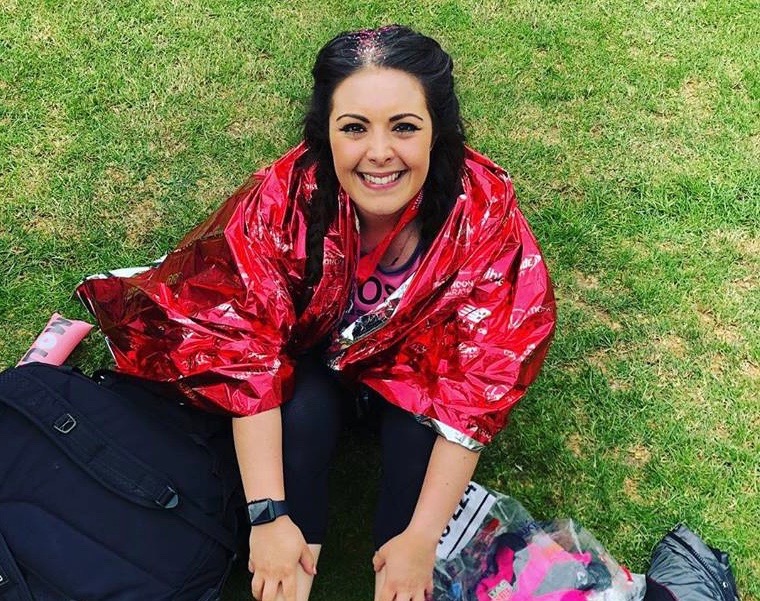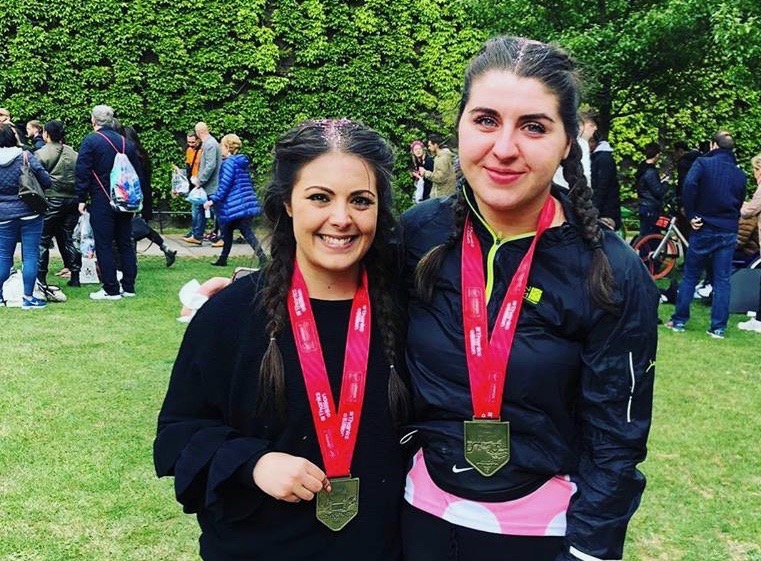 Images courtesy of Rosie Patrick.