With our 11-year-old now at secondary school, we're embarrassingly late coming across this local gem of a shop, but so glad we've finally discovered Marie's Shoes.
Marie Sauka has worked in children's shoes for thirty years, firstly with the big brands before setting up her own business only stocking shoes she personally recommends. She really knows what she is talking about. What's more, she's fabulous with kids. The shop had been suggested to me by Peter Wanders and, more recently, Thandy who pointed out that our daughter shouldn't be wearing pumps for school as they're bad for the feet.
This was such a new experience for us as shopping for children's shoes is something I always dreaded. We're so used to automatically going to John Lewis, taking a ticket and queuing for ages before being served. And once you're seen and measured, too often the shoes aren't even in stock.
With Marie, we stopped off on our way home from Saturday morning music at East Barnet School and were in and out in a few minutes. She quickly measured our daughter's feet, swiftly settled on suitable shoes and ordered them for collection a week later. We also enquired about trainers, but she took a look at the memory foam Skechers our daughter was wearing, pointed out they still fitted her and suggested ordering the next size up online for her to have in due course. Simples. As we were leaving a little boy was brought by his Dad and he looked thrilled to be there as Marie has created such a child-friendly space.
The following week once the shoes had been delivered, Marie checked the sizing thoroughly and we browsed the sale. Our lucky girl ended up with a fabulously practical pair of zip-up, knee-high boots made with Gor-Tex, so ideal for our dismal winter weather. Apparently they were as comfortable as her slippers, so she kept them on for the rest of the weekend.
Lovely shop and lovely lady. We couldn't recommend it more.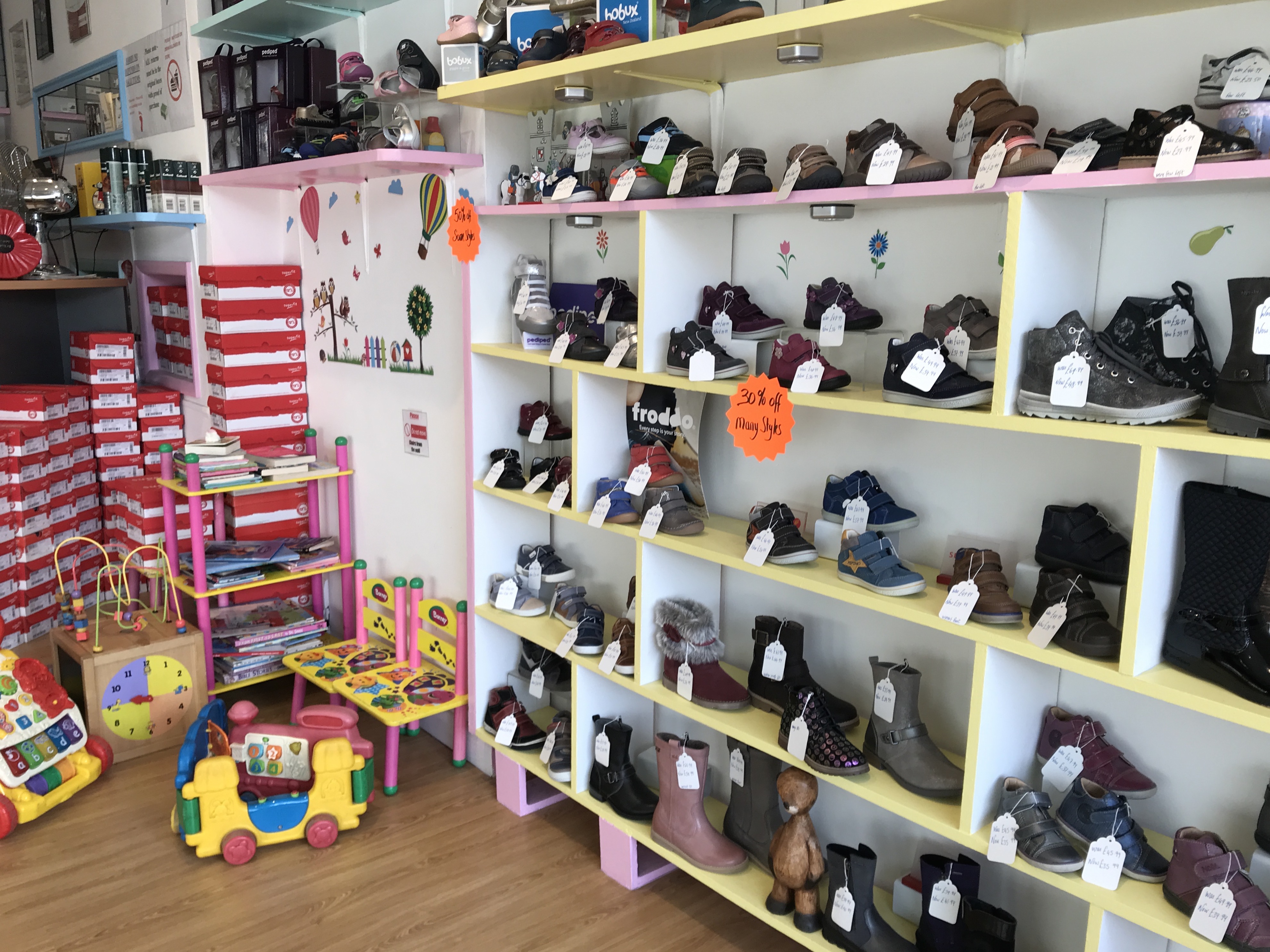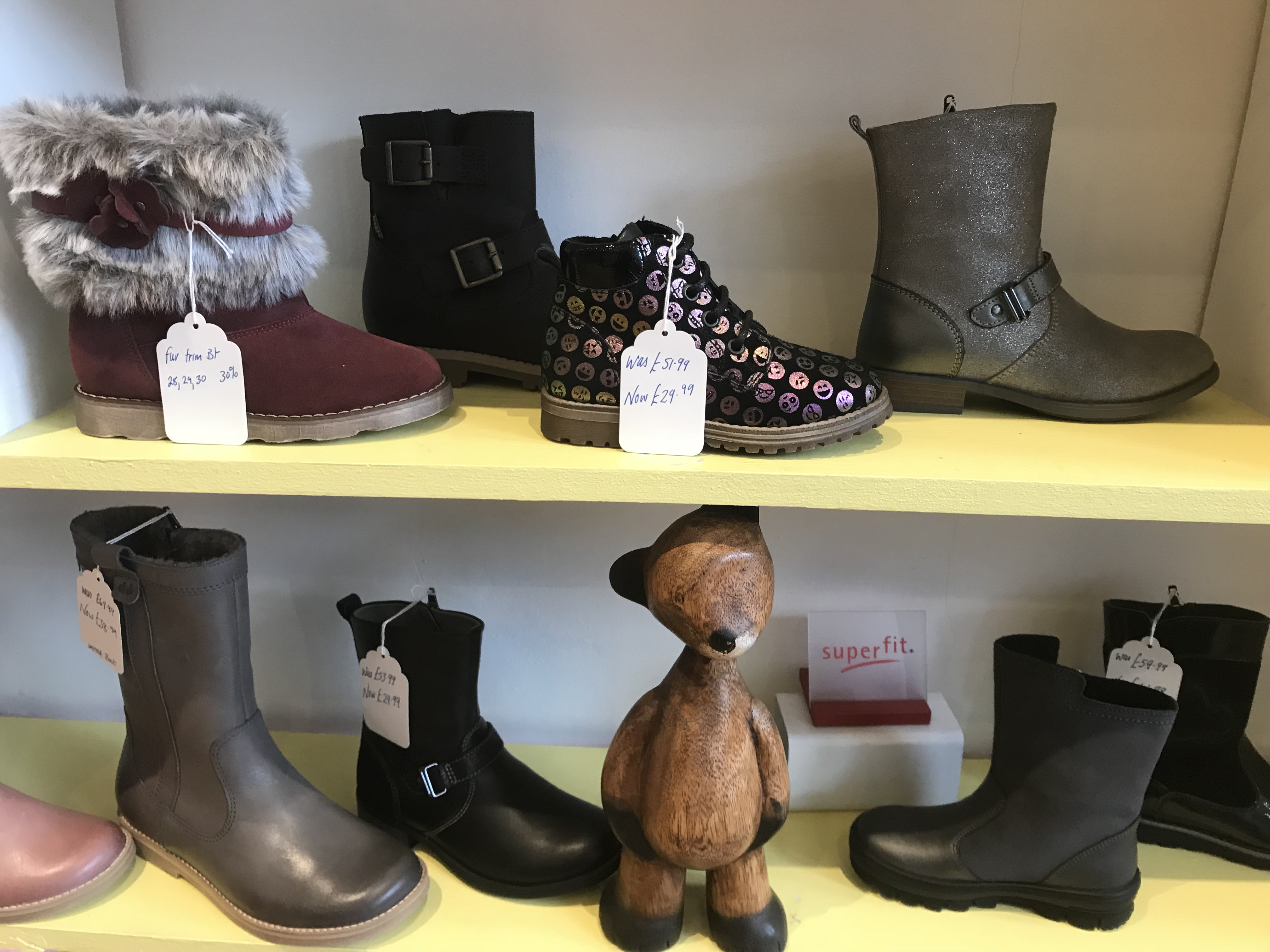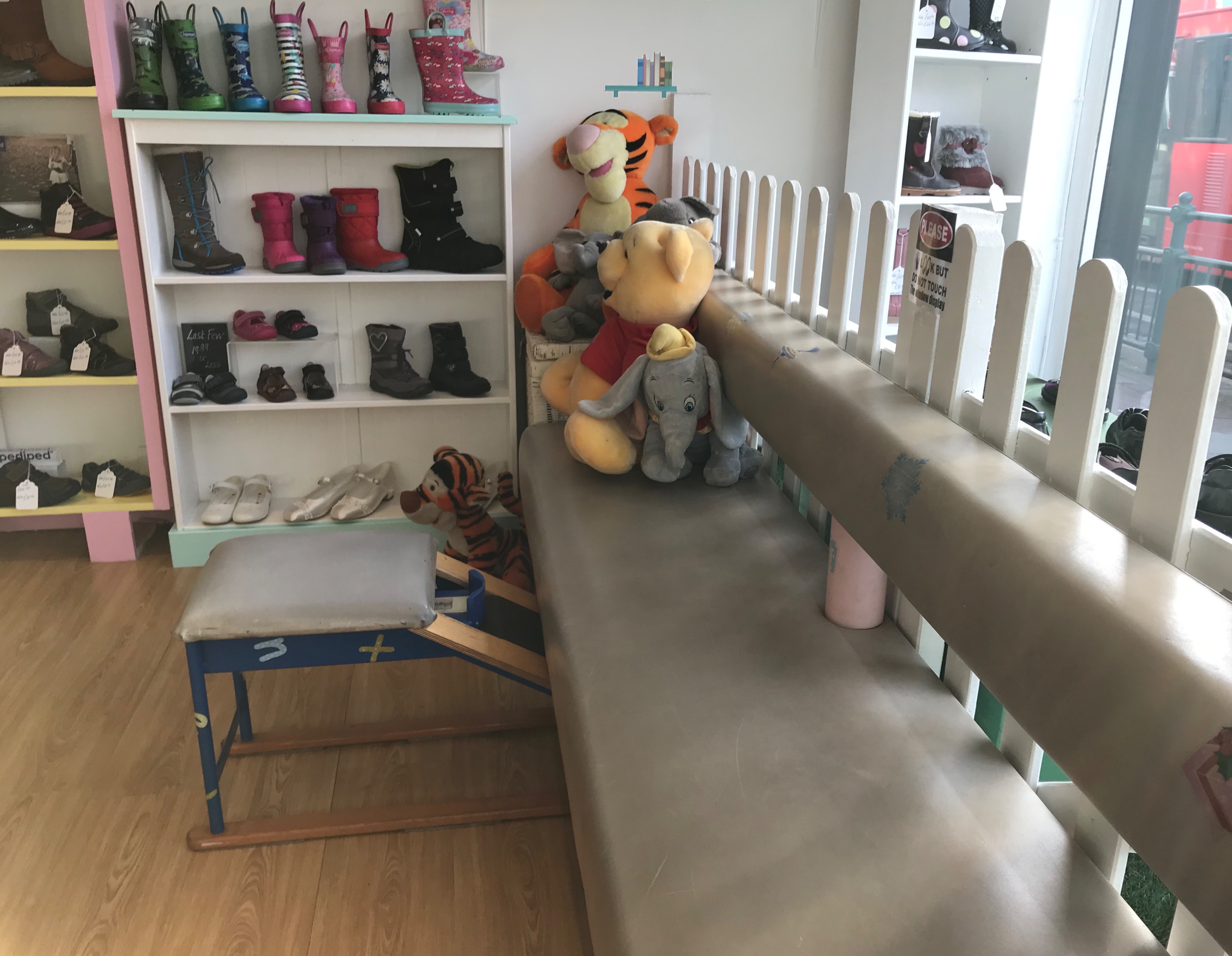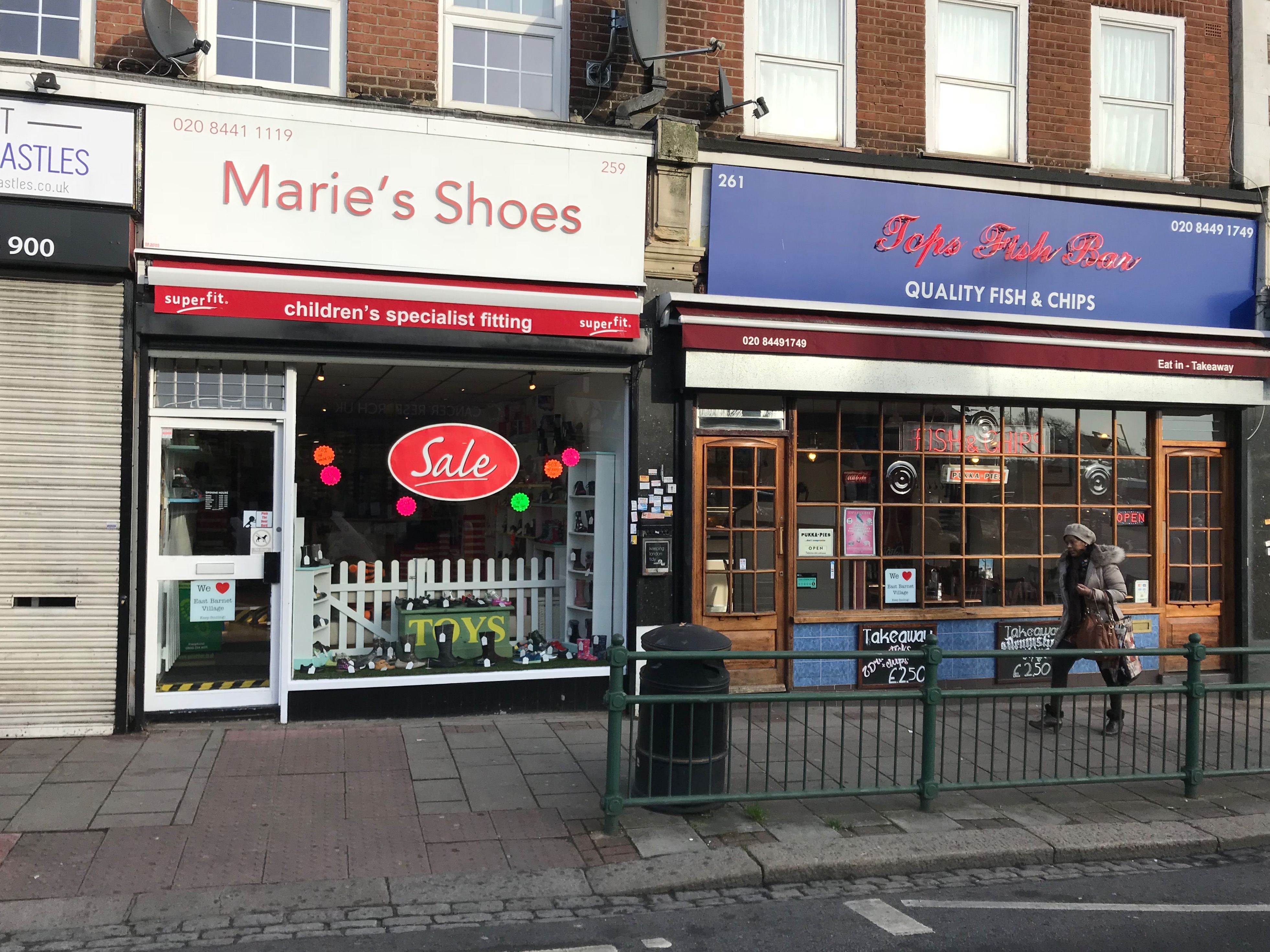 Marie's Shoes
259 East Barnet Road, East Barnet, EN4 8SX
020 8441 1119