This elegant park on the north side of Wood Street is a scenic spot for a stroll or for relaxing with a book or newspaper. It's a reasonable space for children and is good scooting territory, flat and enclosed, with an open area for playing. However, the park has a grown up, ordered feel about it, although it's not as imaginatively planted as the Old Courthouse Gardens, it and boasts a beautiful collection of mature trees.
The park has a fine location and is overlooked by some of Barnet's most handsome properties. These roads were laid out in the early 1880s by property developer Thomas Smith and the park was landscaped at the same time. You can imagine smart local residents in bustles shading themselves with parasols.
In contrast to this refined image, the land was a remaining parcel of Barnet Common and included a pond frequently used by cattle drovers on their way to Barnet Fair. The new park was originally called Barnet Recreation Ground and the name was changed to Ravenscroft Gardens after 17th century lawyer and merchant, James Ravenscroft, the 'Great Benefactor', whose local charitable projects include almshouses on Wood Street. The park had a couple of ornamental ponds that were drained in the 1990s, but otherwise retains its original character (photograph circa 1900 from Barnet and Hadley Past by Pamela Taylor).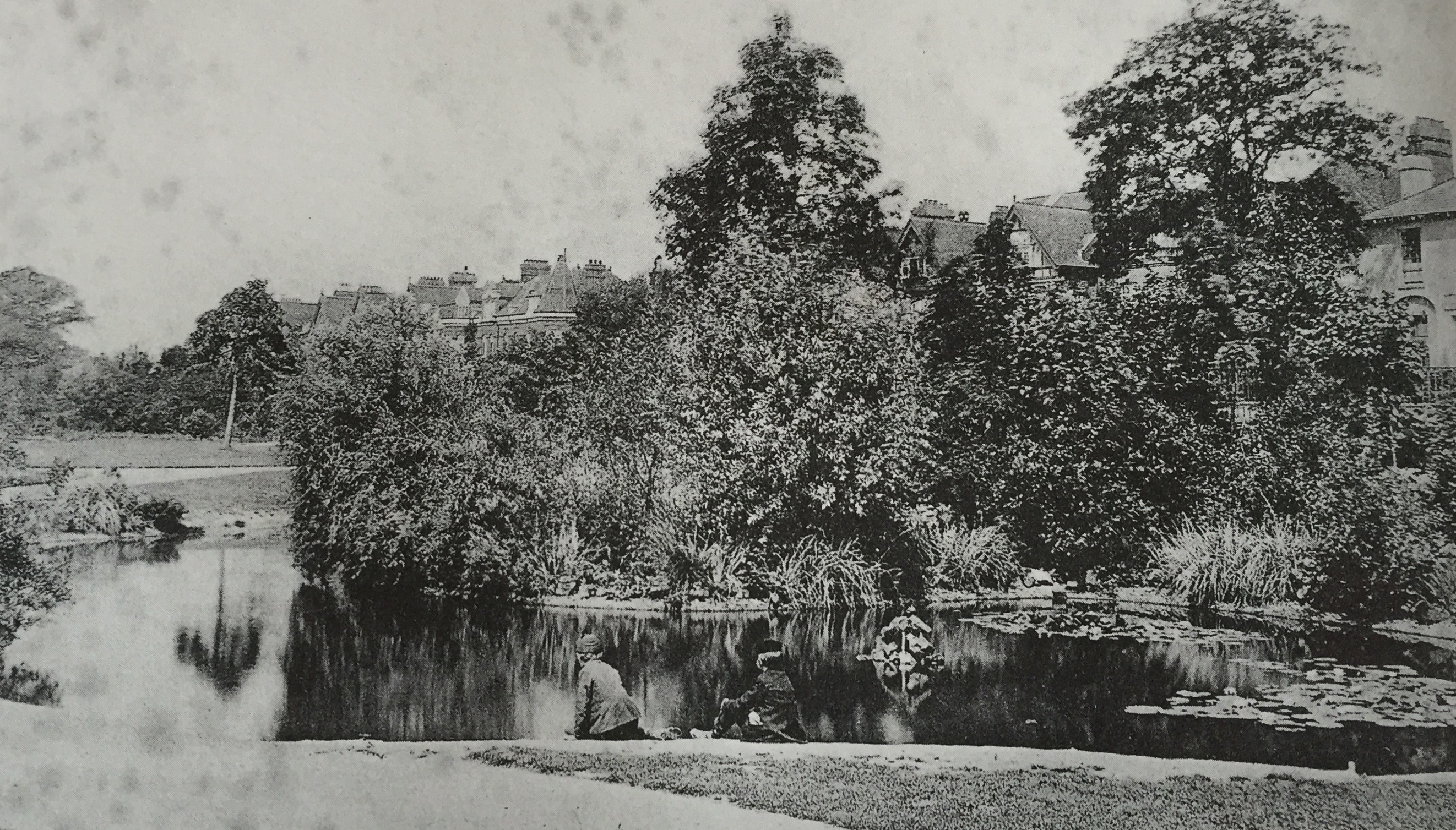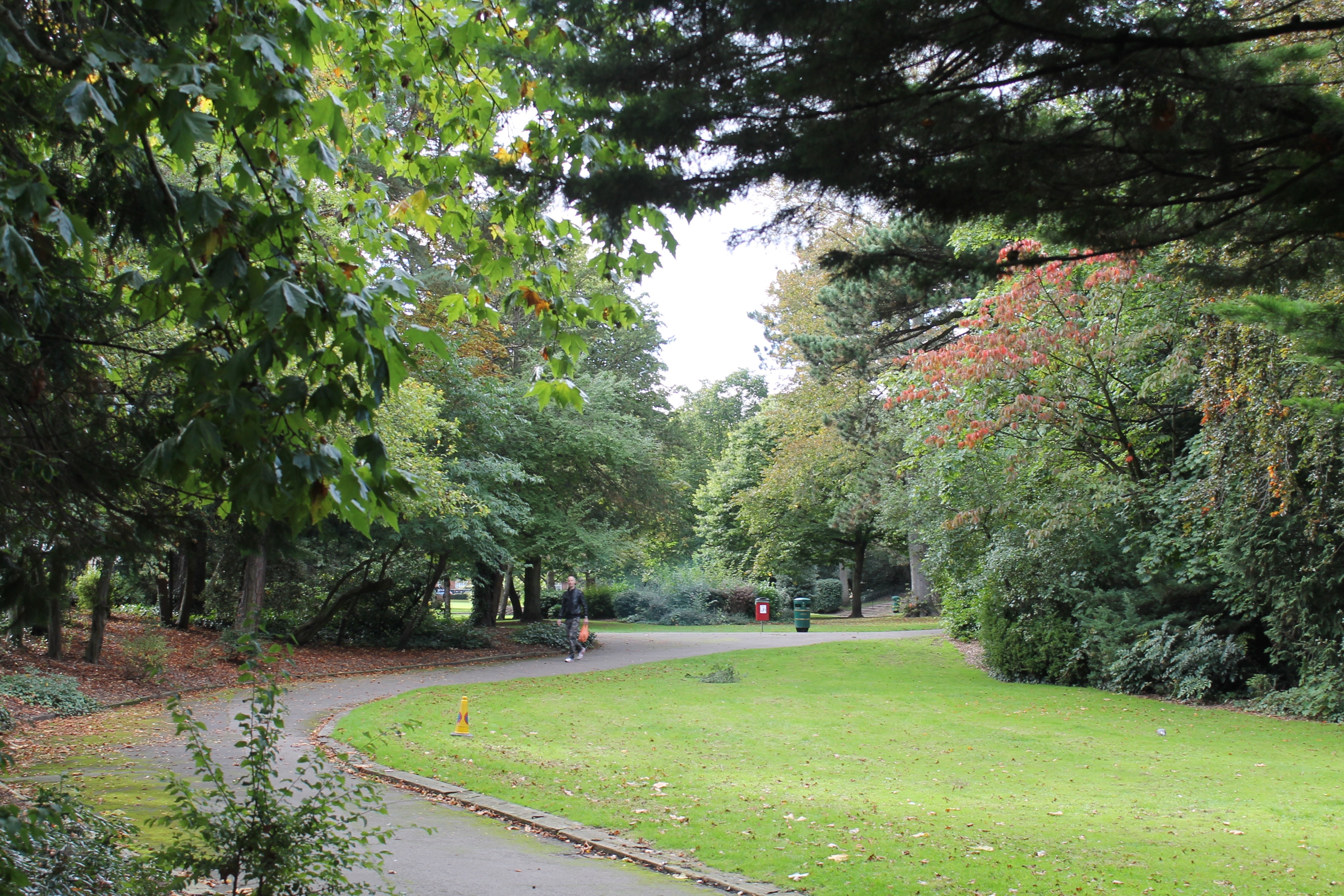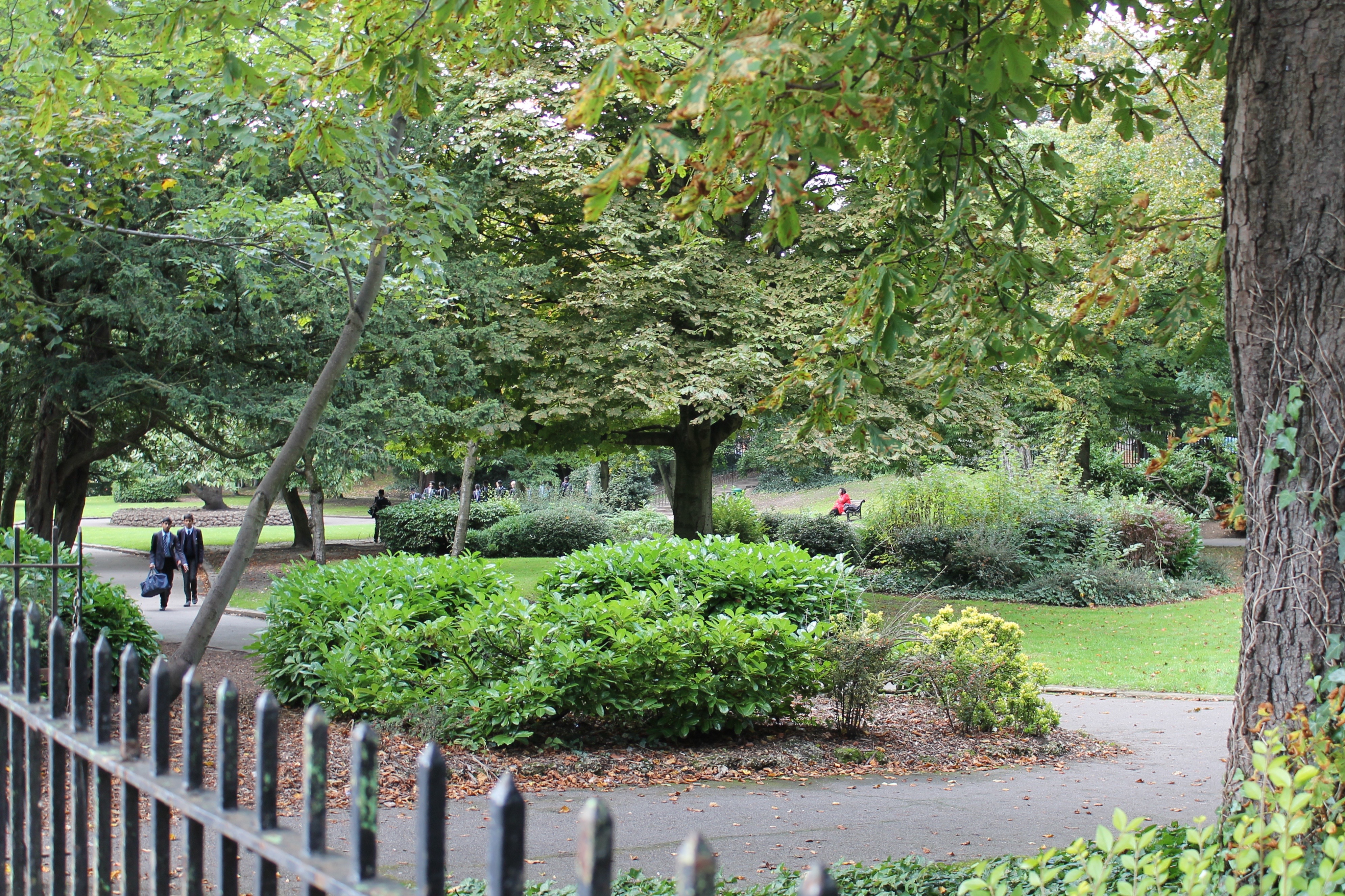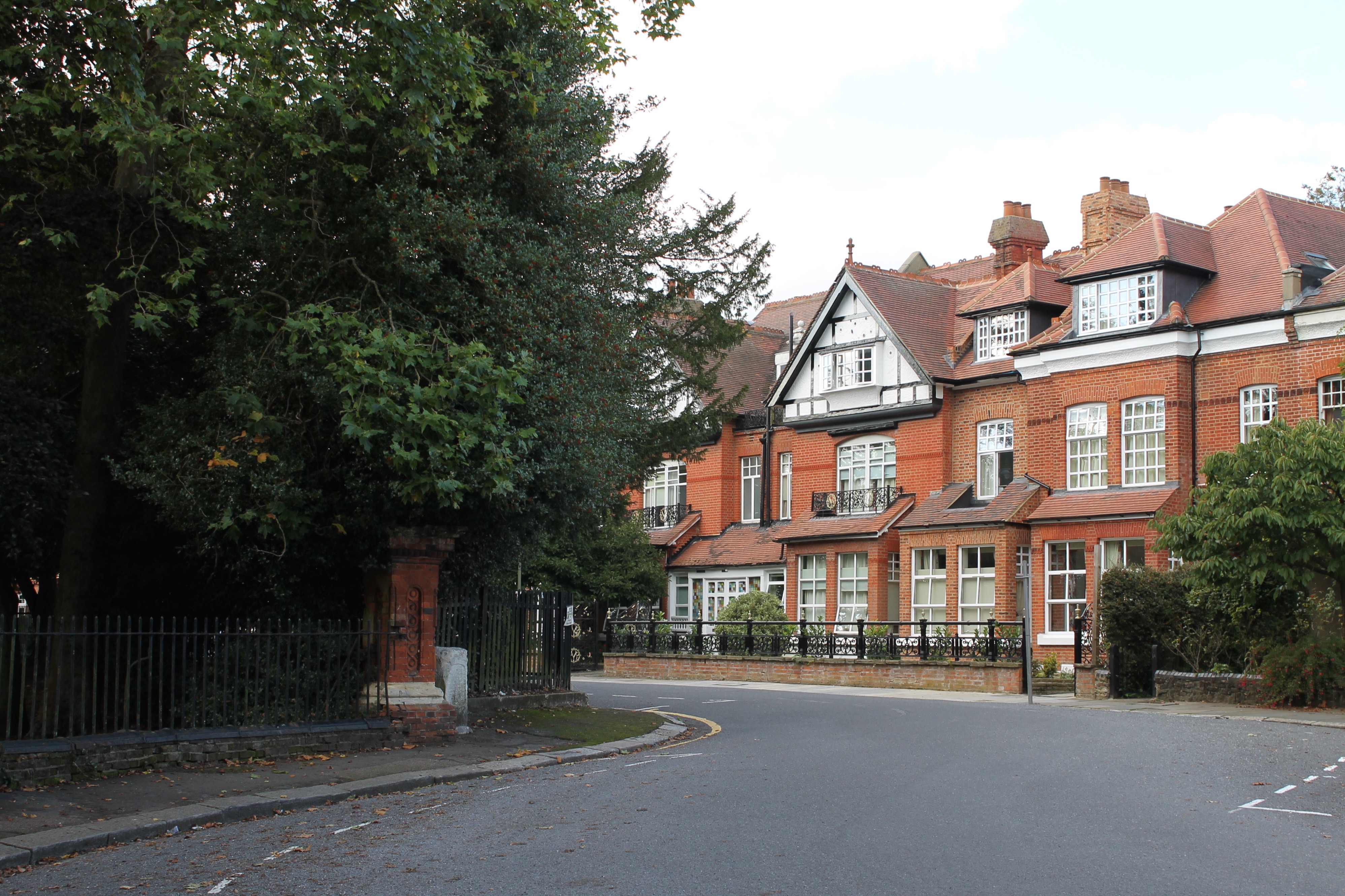 Ravenscroft Gardens
Wood Street, Barnet EN5 4ND