You might not realise it when strolling past the traffic in the High Street, but Chipping Barnet used to be an important staging post on the Great North Road and perhaps as congested with carts and carriages as it is with cars now. This resulted in a thriving local economy with inns playing a key role.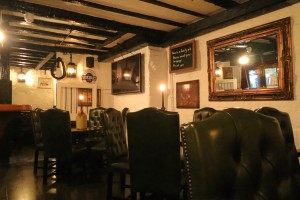 At the beginning of the High Street (and at the top of the hill) is The Mitre, one of the town's oldest inns which even received a mention by Dickens. This remains one of the town's best pubs and business is still good (at a time when many pubs are struggling unless they diversify and become 'gastro pubs'). The Mitre carries its history with aplomb. Records show that it existed in 1633 and the present building could date back to 1785. In recent years it has been carefully renovated and the old stabling area at the back is particularly evocative of the past. The pub is made up of a series of rooms with open fires, traditional furniture and on the walls there are pictures and other items relating to its history. Unlike a lot of modernised pubs, The Mitre feels completely authentic.
In terms of food and drink, the Mitre plays it very straight. It's a great drinkers' pub and repeatedly wins CAMRA awards. There is a straightforward, if unexciting menu (I don't think much is prepared on the premises), however sitting out the back in the old stable area looking out at the large courtyard, it struck me how well suited the space would be for barbecues or spit roasts.
That said, the Mitre is rightfully a popular pub with a loyal clientele. I am very happy to have it as my 'local'.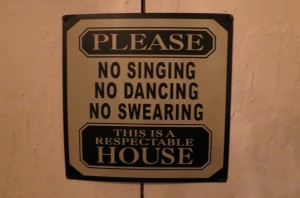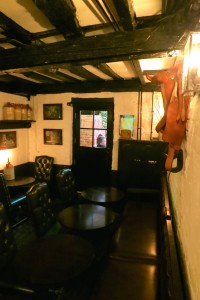 Ye Olde Mitre Inn
58 High Street, Barnet, London, EN5 5SJ
020 8449 6582