Sophia Kypriotis visits Huddle Caffè and explains why it's become such a local favourite so quickly.
Huddle Caffè, which opened in July of this year, is the new hot spot on Barnet High Street. It's the place to be for ladies who lunch and it's clear to see why with its offering of tasty breakfasts, hot sandwiches, light bites and top-quality coffee.
Positioned towards the Hadley Green end of the High Street, Huddle has helped increase footfall past shops which might otherwise not get as much traction as those close to the Church and The Spires.
I became aware of Huddle after my mum and her girlfriends started meeting there for their weekly Saturday brunch date (Huddle tempting them away from their usual Coffee Bean spot). It has evidently proved itself worthy as it is now a frequent meeting place. What's more, the announcement that London has moved into Tier 2 of the government's lockdown measures, shouldn't hinder their important breakfast meeting as Huddle provides a good amount of outdoor seating.
After hearing my mum and her friends rave about the café I decided that I needed to try it out for myself. I first went in early September with my boyfriend who got the veggie breakfast (£7.90), a juice (£4.50) and black coffee (£2.60). I opted for the avocado on toast (£4.70), juice and a soy latte (£2.60). I especially liked the addition of pomegranate seeds on my avocado toast which added some sweetness as well as tartness, and the coffee was particularly good. As well as a broad range of pastries, they also offer a selection of egg dishes for breakfast, priced between £7.40-£7.60, which is a little steeper than the eggs at Patisserie Joie De Vie.
We enjoyed our breakfasts sitting outside on a sunny Friday morning and my boyfriend, who's from Nottingham, observed that there seems to be a certain Barnet mum look (sunglasses, blow dry and cut-off trousers being some of the main features). Looking around, I had to agree.
On my most recent visit I ordered a pot of English Breakfast tea (£1.90) and a hot avocado, basil, tomato and sun-dried tomato panini (£5.50). I'm vegan so I made a bit of a Frankenstein sandwich, taking bits that appealed from the menu. The tea was okay, but I was a little disappointed that it was a bag and not loose-leaf. The panini, however, was exactly what I was after. The avocado was super creamy and worked very well with the salty sun-dried tomato and fresh basil, which I can't get enough of recently. They were generous with the filling too!
The times I've been to Huddle it's been bustling with a warm atmosphere. The food took a little longer to come that I would like, but when it did come it was delicious. The menu seems to be reasonably priced compared to other local cafés and I'm very happy it's drawing people further up the High Street. Huddle is a good option if you're looking for a casual breakfast, lunch or afternoon snack.
Opening hours
Monday to Saturday: 8am to 5pm
Sunday: 9am to 4pm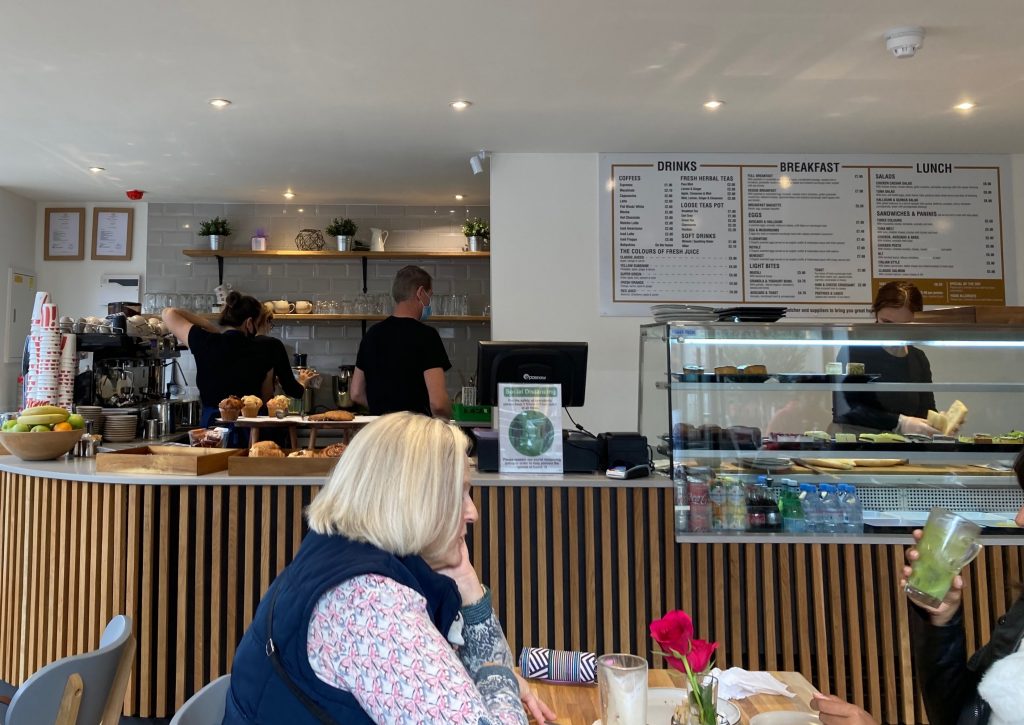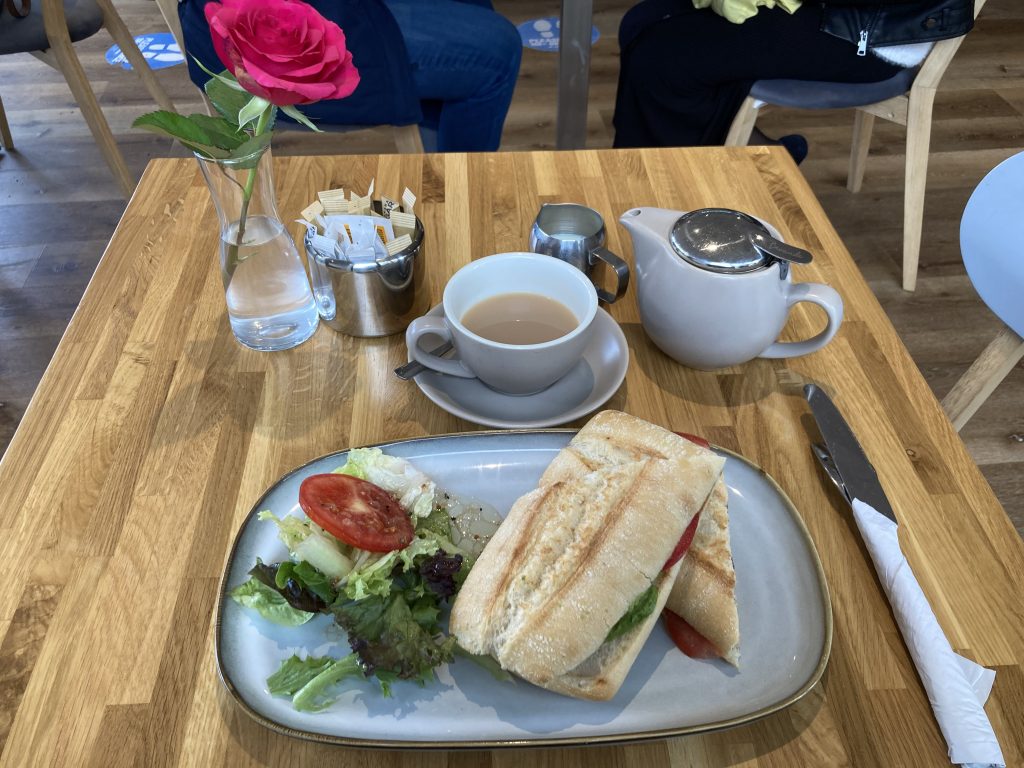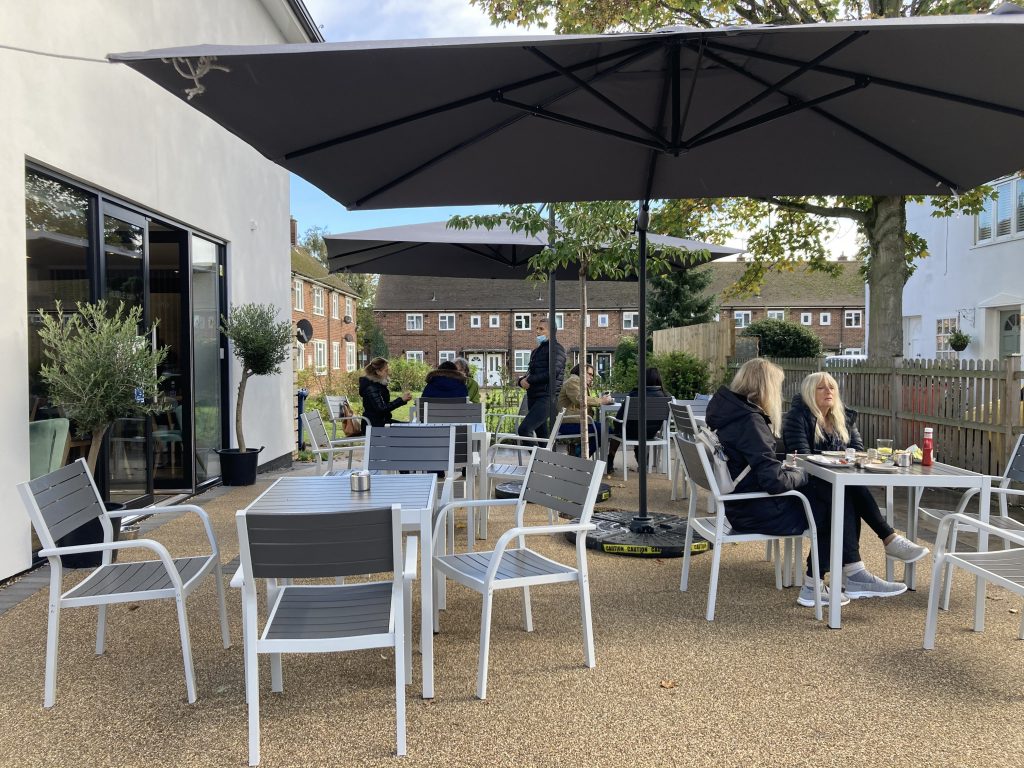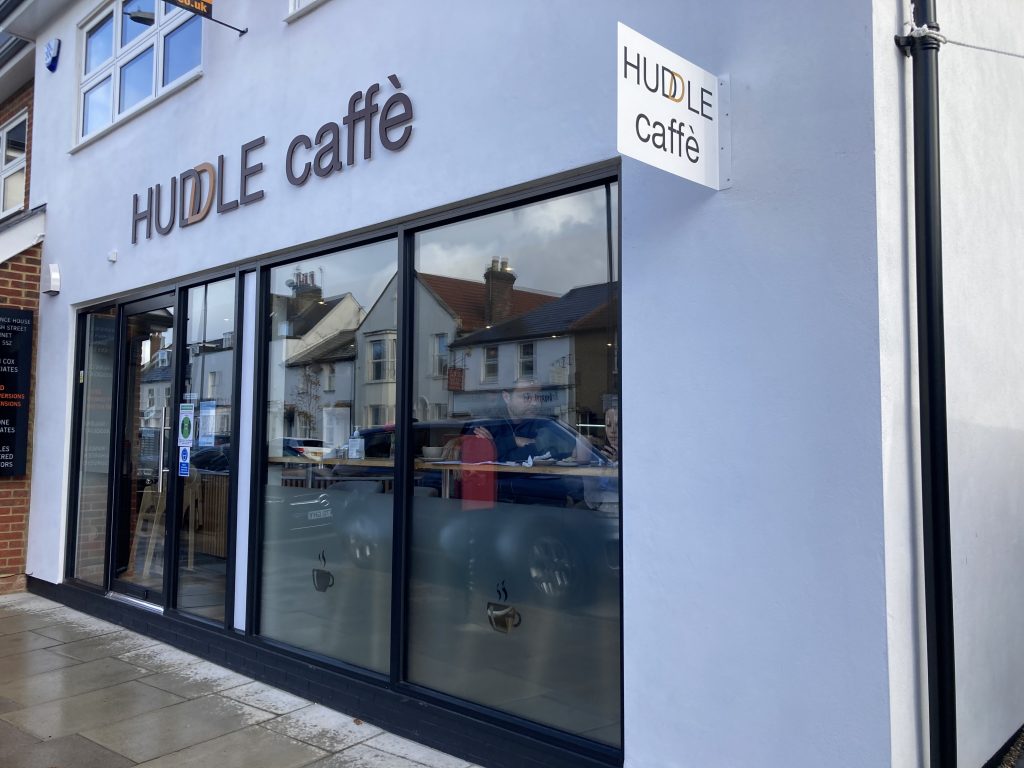 Huddle Caffè
224B High Street, Barnet, Herts EN5 5SZ