Despite dating back to Roman times (they planted vines wherever they went), English wine production has transformed in recent years, and it's not just the fizz generating the buzz. If you like a crisp Pinot Grigio, refreshing Sauvignon or decent Champagne, take a good look at these wines. (Some even being produced as locally as Enfield.)
Increased technical know-how, financial investment and climate change, as well as renewed appreciation of local produce have all contributed to what used to be a modest side-line for farmers to an energetically mushrooming award-winning and glamorous industry. Currently over five million bottles are produced per annum and this is expected to double by 2020.
This was all evident when I attended the English Wine Producers annual tasting in Westminster earlier this week. It was a warm, humid day and the white wines especially showed brilliantly – light, aromatic and refreshing with fragrant aromas like elderflowers, apples and gooseberries. Gorgeous.
Highlights included Kent-based Chapel Down's firm, dry, mineral Flint Dry 2015 (Waitrose £9.99, but on offer at £7.99 until 31 May 2016) and the more perfumed peachy Pinot Blanc 2014 (The Wine Society £12.50). Denbies in Surrey has England's largest vineyard and their characterful musky, citrussy Pinot Gris 2014 (Marks and Spencer £16 or buy 2 and save 25%) is really food friendly and would be fabulous with Thai curry or smoked salmon. Their part-oaked Sauvignon Blanc-Bacchus* (£18.95 available direct or online), fresh and savoury, is calling out for new season asparagus or smart fish or seafood.
Three Choirs in Gloucestershire, another established English winery, produces some extremely pretty wines, especially the Siegerrebe* 2013 (£12.99). Elderflowers and juicy grapefruit with vibrant acidity, poised and dry – it was practically springtime in a glass. Their pure, elegant, aromatic Bacchus 2014 (£12.99) was another charmer. These are available direct from the winery or online, however Three Choirs create Stonebrook and Payford Bridge wines exclusively for The Wine Society which would be good alternatives.
Although the still wines are improving from year to year, sparkling wines are providing the real excitement. These wines are made in the same way as Champagne (with a second fermentation in the bottle to create the bubbles, unlike most Prosecco, for example, whose secondary fermentation is in a large tank before the wine is bottled). The cool climate and chalky soil of Kent and Sussex, where the best come from, is similar to the Champagne region and producers use the same grape varieties and benefit from specialist advice from Champagne to help improve quality. A lot goes into this kind of wine, so they're unlikely to come cheap.
Brands like Nyetimber, Ridgeview and Gusbourne set the tone, but more names are emerging all time and, in some cases, with eye-catching branding and marketing to support world-class wines. They are now playing the champenois at their own game (who are tellingly beginning to invest in property here). Since their first vintage in 2008, Wiston Estate near Pulborough in Sussex typifies this dynamism with award-winning wines that look as good as they taste (Corney and Barrow £25–40). Cornish Camel Valley Pinot Noir 2011 is a beautifully delicate rosé (The Wine Society £29) – a bargain compared with the generally silly prices for pink Champagne (see main picture). Ridgeview is behind the well priced Exhibition English Sparkling Wine 2013 (The Wine Society £20), Gusbourne Berry Bros English Sparkling Wine (£24.95). Another good option is Sainbury's Taste the Difference English Sparkling Wine by Denbies (£21).
Most English wineries welcome visitors and allow you to taste before you buy. With so many clustered in the southeast (see details here), you could easily take in a few on a day out, although it's good not to rush it. Nearby is Frithsden Vineyard near Hemel Hempstead (who are holding an open day on Saturday) and the exciting new project at Forty Hall in Enfield, London's first commercial scale winery since the Middle Ages. It's been a long time coming. Cheers!
*Bacchus is a grape variety widely planted in England, along with a number of varieties developed in Germany well suited to cooler climates like Siegerrebe, a cross between Gewürztraminer and Madeleine Angevine.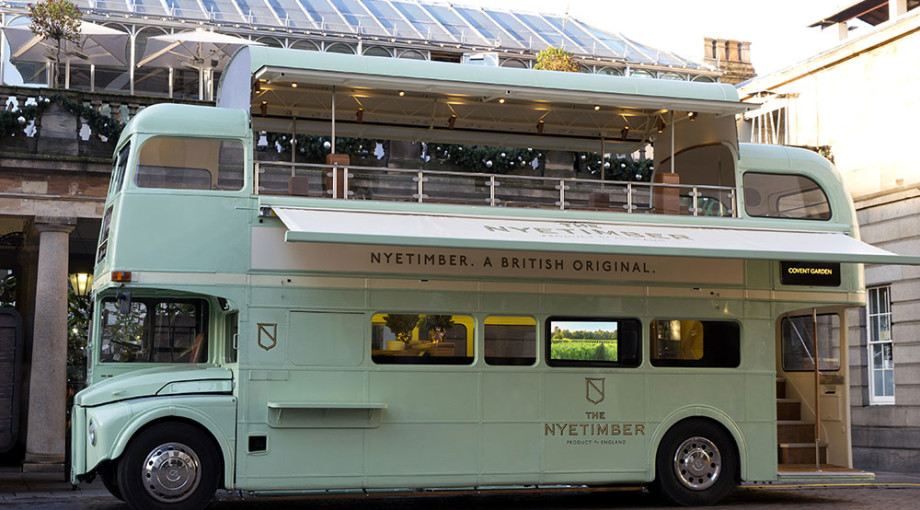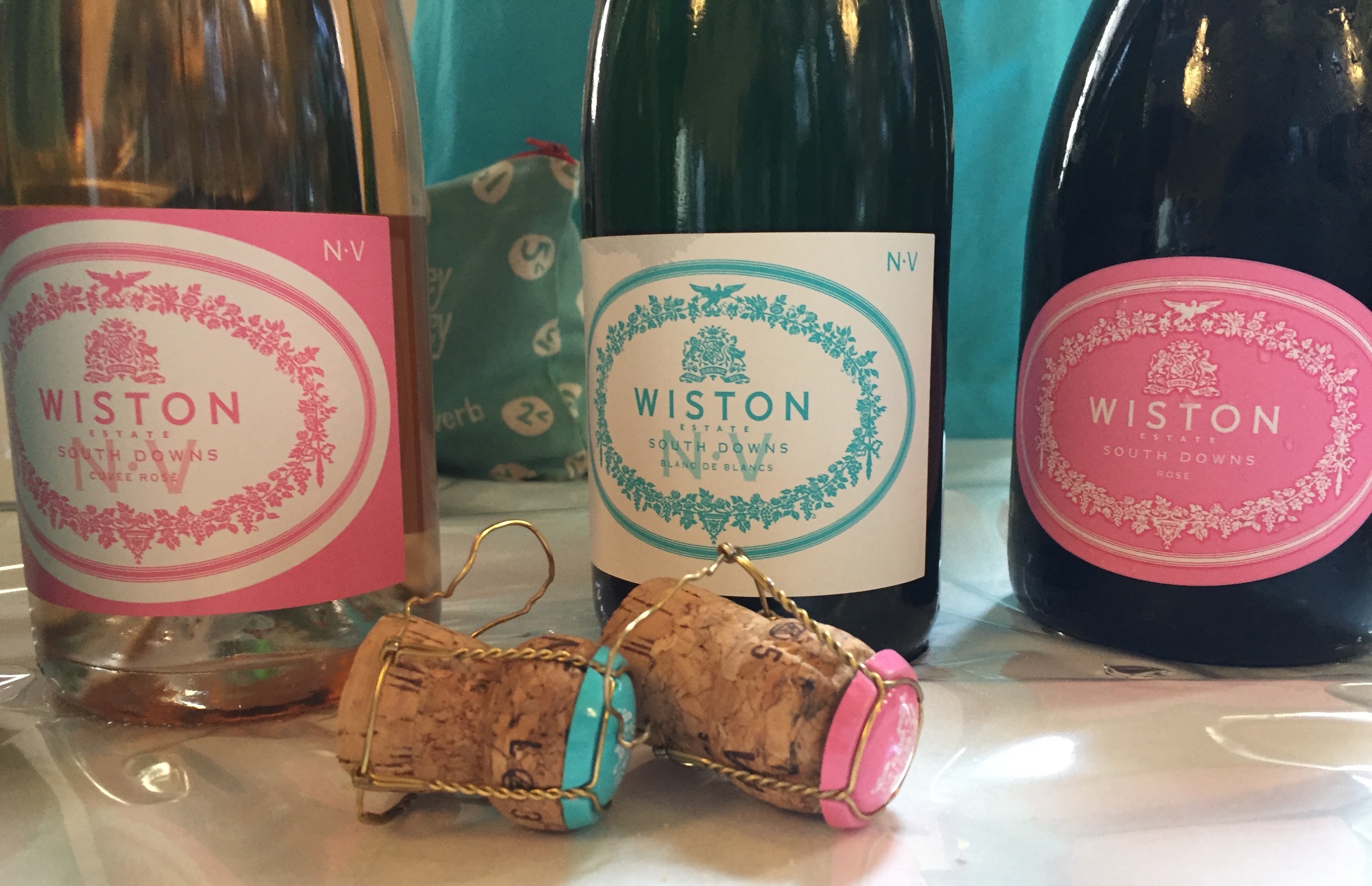 Photographs courtesy of Camel Valley and Nyetimber.