You can probably tell from the way I've lovingly photographed my nails against a favourite scarf (disguising my old claw of a hand) that I'm rather pleased with my new manicure.
For me, a manicure is a rare treat as I usually get by with my own messy attempts, but we have a big family party coming up at the weekend which gave me a good excuse to try out Fantasy Nails. This nail bar in Union Street just along from Room 89 might look a bit tatty from the outside, but it's been recommended time and time again and by some notably glamorous local ladies.
After discussing the options with the owner Helen who explained that powder gel or acrylics are used to extend the nails, I selected a long-lasting shellac manicure as my nails had a decent length naturally and chose from the large range of OPI GelColor shades. Helen started by trimming and shaping the nails before dealing with my cuticles, softening them and then using some tiny super-sharp scissors to get rid of them. This can be a little painful, but I didn't feel a thing. It was interesting to see how this kind of manicure differed to one with standard polish and the key aspect here is the curing under ultraviolet light.
Before applying the polish Helen buffed my nails to smooth out ridges and asked me to wash my hands at the basin with some liquid soap. The shellac undercoat went on and I had to place the completed hand into a little table-top UV box while she worked on the other hand. Two coats of GelColor varnish came next, followed by the shellac topcoat, hardening off in the UV box each time. Helen finished off by giving my nails a cleansing wipe to remove any stickiness. This was all done in about 45 minutes and should last for at least a fortnight.
Apparently increasingly numbers of clients are switching to the shellac or gel nails and make up about 50 percent with the balance being acrylic nails. Nail art is on the decline and comparatively few people want a standard manicure that only lasts a few days. I'm a little nervous about the 'soaking off' process to rid my nails of this tough polish – glancing across to another customer, it looked rather DIY-like involving a small power tool and masked technician! I'll find out in a couple of weeks or so, but, for now, I'm feeling beautifully groomed.
Fantasy Nails also offer waxing in a separate treatment room upstairs where they also do pedicures. Prices range from £10 for a basic manicure, rising to £35 for a pink and white full set. Shellac and powder gel manicures cost £25 and acrylics are £20.
Open Monday to Saturday 10am to 7pm. Cash only.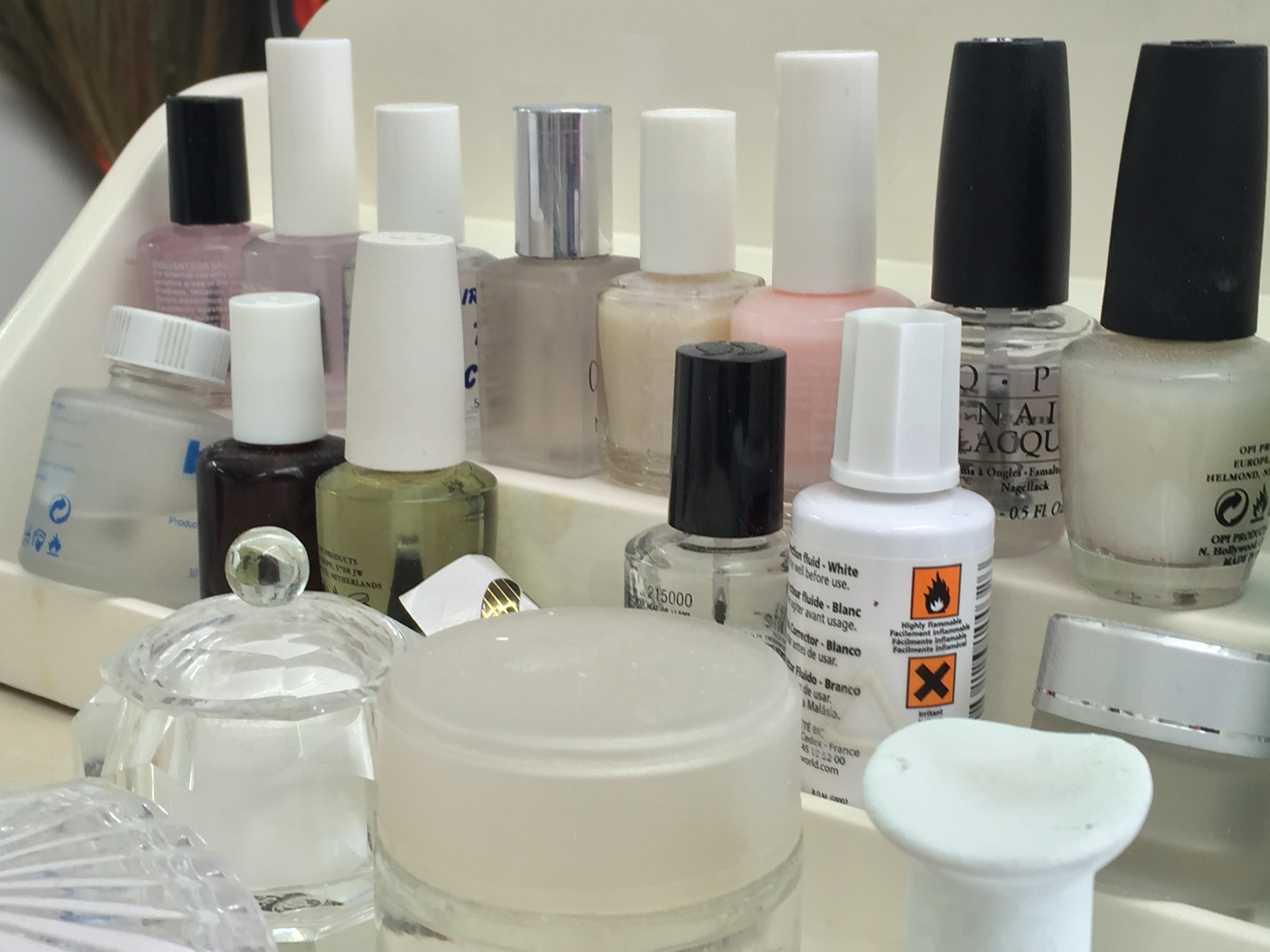 Fantasy Nails
2 Union Street, Barnet EN5 4HZ
020 8441 5518