As Barnet is situated alongside the Green Belt, we have some fine country parks to choose from. However, there's one with links to the Gunpowder Plot, so last Sunday we couldn't resist heading to the park in question, Whitewebbs.
Like Hadley Woods and Trent Park, Whitewebbs is located on the edge of London and was originally part of the ancient forest, the Enfield Chase. It's easy to find between Crews Hill (with all the garden centres) and Forty Hill, just before the Spurs training ground. There is parking along the road (Whitewebbs Road), but we turned into the woods and pulled up outside Whitewebbs House, now a Toby Carvery.
The original Whitewebbs House was on the other side of the road and dated back to the mid 16th century and its owner in 1570 was royal physician Robert Huicke. Legend has it that Guy Fawkes met with Robert Catesby at Whitewebbs in 1605 which was being rented by wealthy Catholic noblewoman, Anne Vaux to use as a safe house (under the name of "Mrs Perkins"). It was a febrile time, so discretely located properties like this near London would have been useful and the Vaux family had the means to rent several to help further the cause. Anne Vaux was devoted to Father Henry Garnett and Whitewebbs may have been a refuge for more than a dozen priests, hiding out and avoiding arrest. If you've been watching Gunpowder on BBC1, you'll be familiar with all this.
The current Whitewebbs House was built in the 1790s and reworked in a French style about a century later. In 1931 the estate was purchased from Sir Duncan Orr-Lewis by Enfield Council and the land was used for a golf course and public park. The house was an old peoples' home for many years before becoming a Toby Carvery.
While we were over there it was a very busy late Sunday lunchtime with families and golfers, so after mugs of tea and a snack we headed into the woods. It's a large area (196 acres) criss-crossed with paths, streams and there are a couple of lakes. The old course of the New River ran nearby and a Victorian pumping station is now used as Whitewebbs Museum of Transport. We followed a southerly path skirted by the golf course, but still densely wooded and atmospheric. My daughter had a fine old time balancing on tree trunks and exploring an old stream bed.
It's also worth noting the King and Tinker pub on the edge of Whitewebbs that dates from the early 17th century. It was named after a ballad about King James I who had an encounter while out hunting with a tinker (travelling pan repairer) in the tavern. Without knowing the identity of each other, they enjoy a drink and the tinker ends up being knighted by the King. James I owned Theobalds Palace nearby in Cheshunt having swapped Hatfield House for it with Henry Cecil in 1607.
This area is so beautiful and steeped in history, it's ideal for an autumn walk. And who doesn't like a bit of intrigue?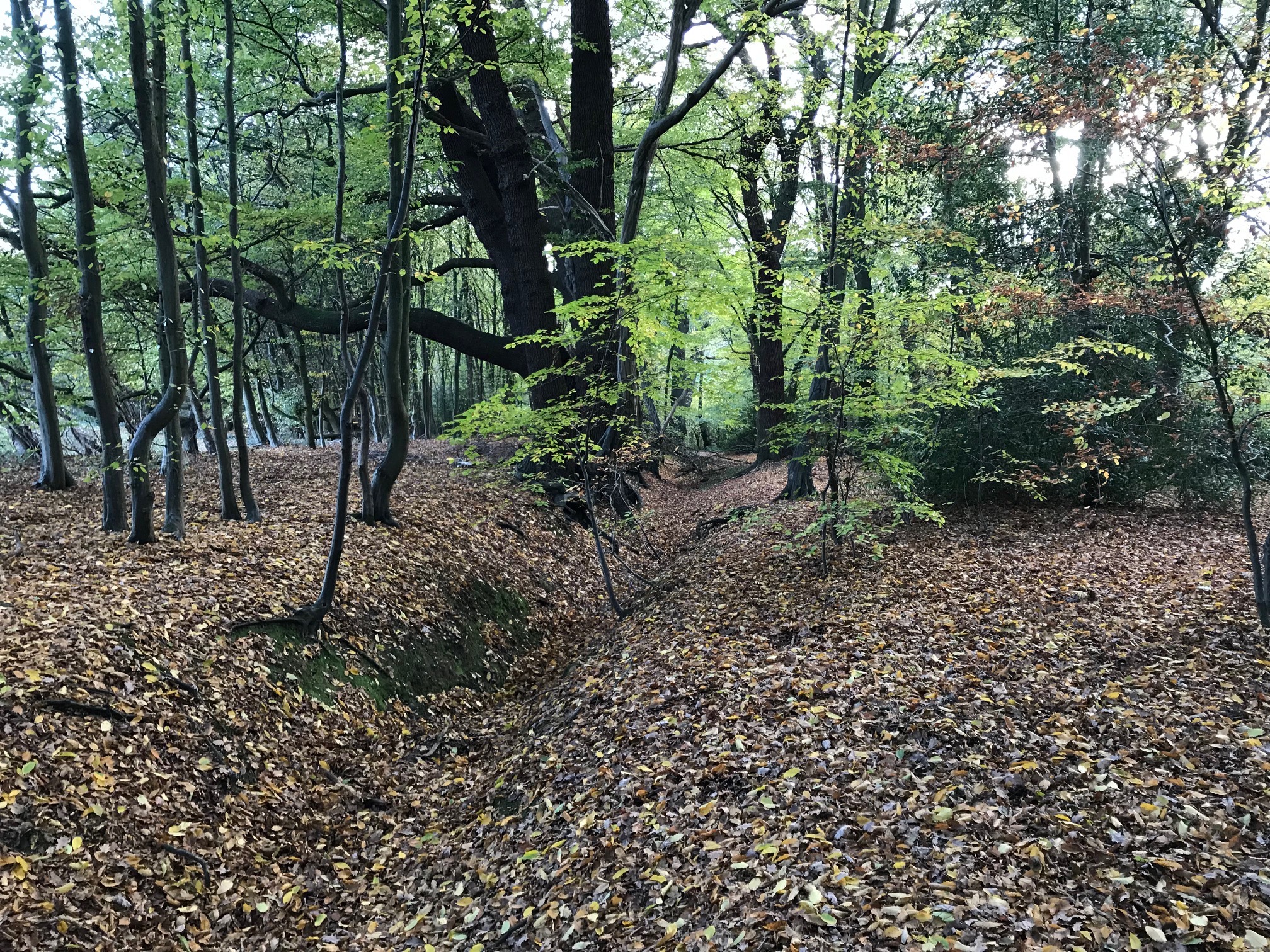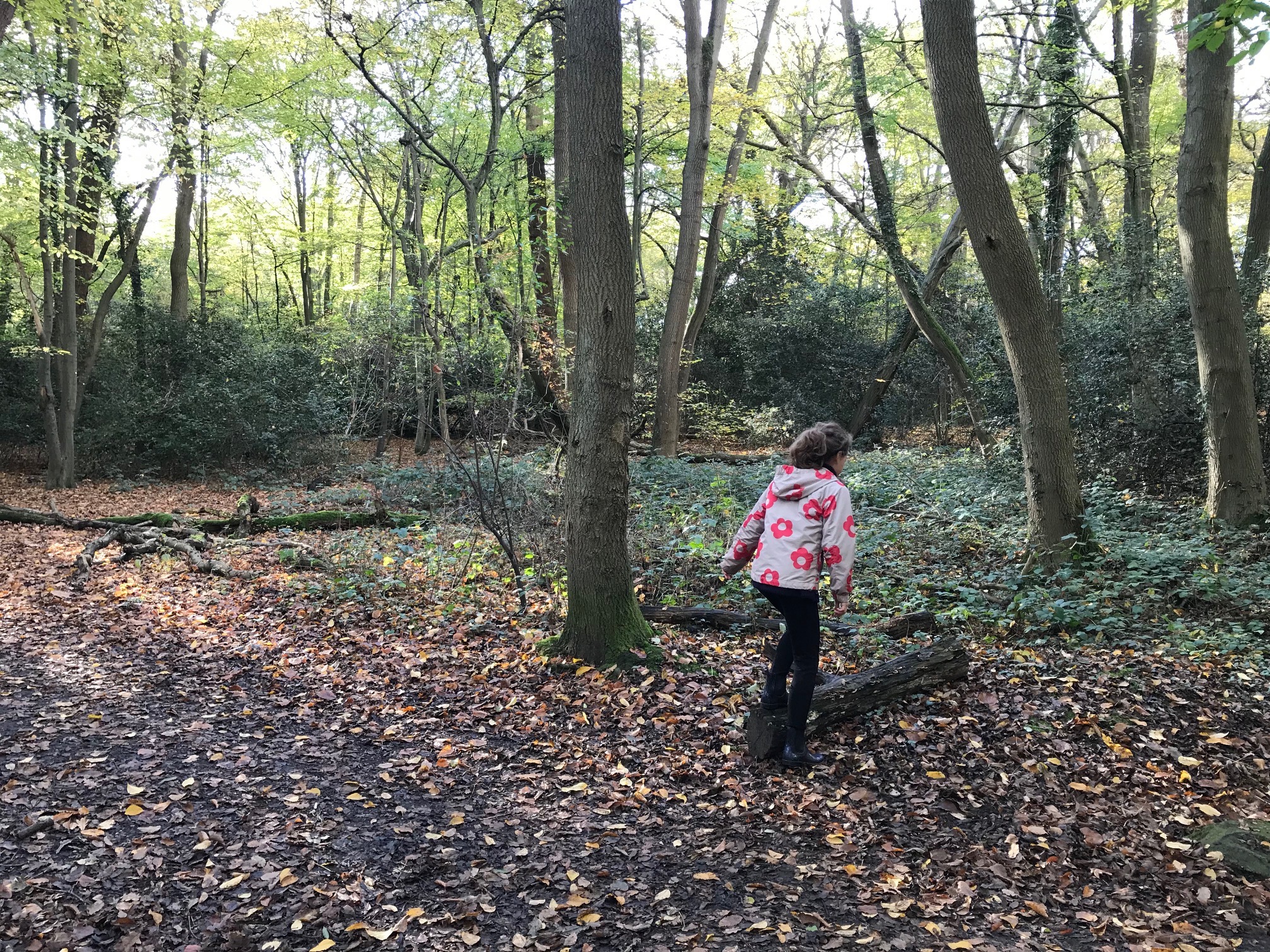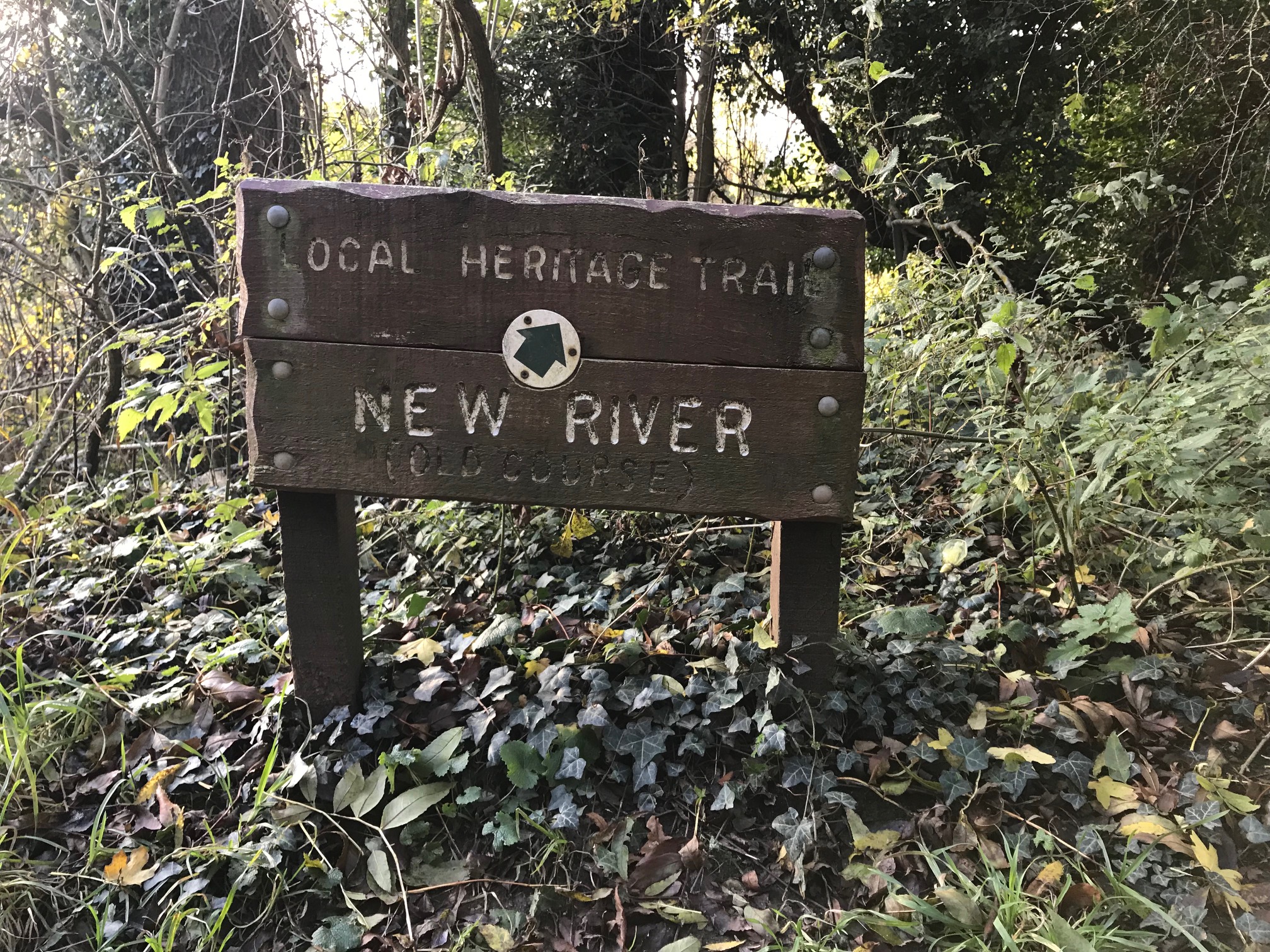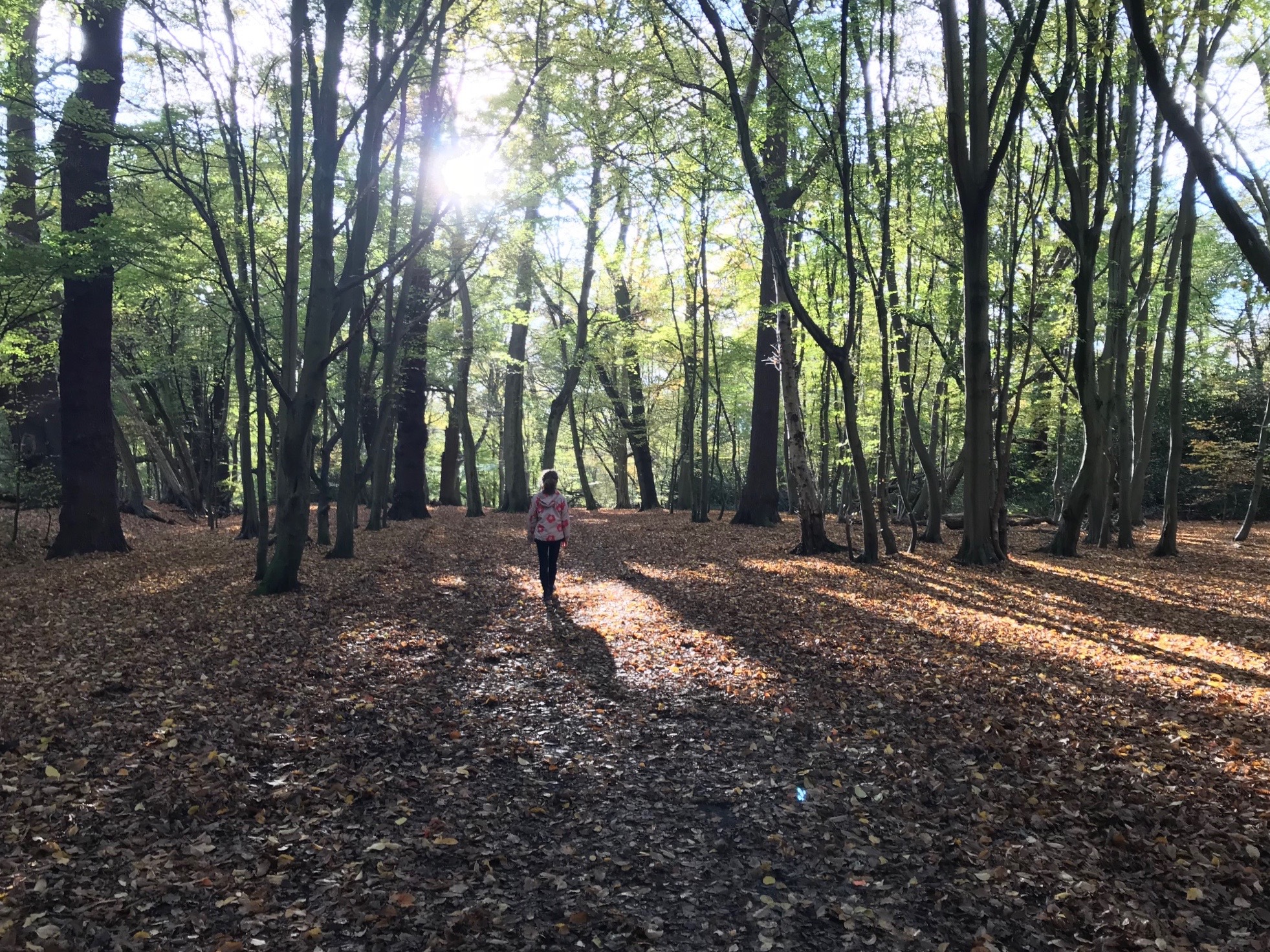 Whitewebbs
Whitewebbs Lane, Enfield EN2 9HH